Jack Cashill's Image Rehab of Steve King Didn't Work
Topic: WorldNetDaily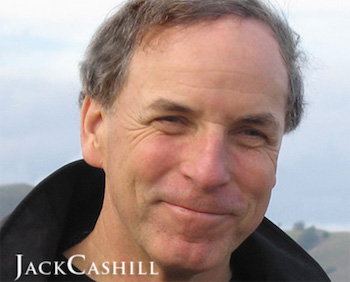 Iowa Republican Rep. Steve King lost his re-election bid earlier this week, his constituents having grown weary of his history of racist remarks. Not even Jack Cashill's desperate attempt at image rehab couldn't stop it.
In his May 13 WorldNetDaily column, Cashill proclaimed King to be "a solid, nine-term conservative whose immigration policies helped shape President Trump's own" as well as "an unabashed conservative and an unapologetic defender of Western civilization." That racist stuff? Either lies or misunderstandings.
Taking aim at a Republican Jewish Coalition attack on King he insisted was "shockingly mendacious and spectacularly self-destructive," Cashill took issue with the RJC's claim that King supports "an ideology that says Jews, and other minority groups are inferior," insisting that "King has long been a champion of Israel and has argued publicly in favor of assimilation and interracial marriage."
Cashill then gets the RJC's name wrong about midway through his column, calling the the "Republican Jewish Committee." He then complained about a New York Times interview with King and attacked reporter Trip Gabriel, all while framing King's casual racism as no big deal:
Gabriel's language was predictably loaded. Trump "demonized immigrants," he wrote, conflating "demonized" with "described."

The president made "demeaning" remarks, inspired "fear" and used "misleading" statistics.

King's behavior was even worse. He used "racist language" in the past, "promoted neo-Nazis" on Twitter and was denounced by one anonymous "Republican leader" as a "white supremacist."

Gabriel's link about racist language led to a Salon article detailing comments King made using the common metaphor "pick of the litter" to describe how America should choose the most productive immigrants seeking to come here regardless of race.

The leftist Salon editors subverted his obviously positive intent and headlined the article, "Rep. Steve King: Immigrants are like dogs." This was all standard media stuff.

Gabriel, a former Styles section editor, made King's life hell with one sentence allegedly said by King but unrecorded by either King or Gabriel.

Gabriel set up the quote with a fairly accurate observation that King supported "immigrants who enter the country legally and fully assimilate because what matters more than race is 'the culture of America' based on values brought to the United States by whites from Europe."

Gabriel quoted King on the phrase, "the culture of America," but not on the phrase, "whites from Europe." King never talked in terms of race when he talked about culture. Gabriel slipped the "whites" reference in on his own.

The next sentence attributed to King proved to be the killer: "White nationalist, white supremacist, Western civilization – how did that language become offensive."
Cashill gave King's language-parsing defense a pass -- "If he had meant to lump all three of those phrases together he would have said 'those words' not 'that language'" -- then huffed, "Besides, no one has ever sat in a class talking about the merits of white nationalism or white supremacism. Gabriel knew what King meant."
Cashill is a bit obsessed with race issues -- a few days before this, he was trying to run his Trayvon Martin playbook on Ahmaud Arbery -- and his views are not in the mainstream.
Posted by Terry K. at 2:36 PM EDT