AIM Wants us To Praise Lara Logan For Being 'Honest' (!)
Topic: Accuracy in Media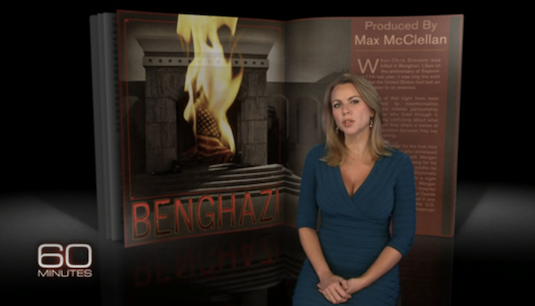 A link promoted at Accuracy in Media states:
Let's praise an honest journalist

When dishonest journalists spread smears and lies, they should be exposed. But when honest journalists speak out against these things, they should be praised. Please use this action alert to thank Lara Logan for taking a stand against dishonest journalists who focus on advancing their agenda rather than educating the public.
It's not clear from this link what AIM is referring to, but it might be a recent rant at the New York Times criticizing the Trump administration over its response to the coronavirus pandemic, where she said that "This is a moment for all of us reporters to stand up for journalism and stand up for our profession and just admit that on every single page of The New York Times, opinion is infused with facts."
The funny thing, of course, is that Logan is not the "honest journalist" AIM would have you believe she is. She effectively lost her job at CBS' "60 Minutes" for promoting the claims of an alleged witness to the Benghazi attack whose story turned out to be a lie and not disclosing that said bogus witness' book was published by a division of CBS -- a story which, by the way, AIM promoted at the time but has since scrubbed from its website (fortunately, the internet never forgets).
Since her re-emergence last year, Logan has shown herself to be dishonest in another way, by pretending she's not a conservative. After declaring that "I'm not going to pretend to be conservative so I can be the darling of the conservative media," she did exactly that, first joining the conservative-leaning Sinclair Broadcast Group and then, earlier this year, starting a Fox News show laughably titled "Lara Logan Has No Agenda" despite the fact that Fox Nation is known for nothing but having a decidedly conservative agenda (that and the sexual harassment), and that Logan had a very specific agenda in attacking the New York Times.
So we're going to pass on signing this little petition.
Posted by Terry K. at 5:37 PM EDT