MRC Is Mad Athlete's Controversial Tattoo Got Exposed
Topic: Media Research Center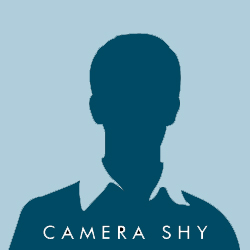 The Media Research Center's mysterious sports blogger, Jay Maxson, tried his best to put an imaginative frame on an uncomfortable situation in an April 28 post:
As a teenager, Justin Rohrwasser had a symbol tattooed on his arm that has since been adopted by a white supremacist group. The former college place-kicker was drafted by the New England Patriots over the weekend, and said Saturday he does not associate with that group and he will cover up the controversial tattoo. Not good enough, says Jemele Hill, who's refusing to accept his denial of racism.
In fact, the tattoo -- the Roman numeral three -- predates Rohrwasser's tattoo as a symbol of a white supremacist group, in this case the Three Percenters, a militia group that played a role in the Charlottesville protests defending Confederate statues. Rohrwasser has claimed the tattoo was a show of support for the military and was unaware of any white supremacist connotation when he got it and says he will have the tattoo removed.
Hill busted Rohrwasser pretty cleanly. But Maxson has credulously accepted his explanation, and is mad at Hill for painting Rohrwasser as a white supremacist, huffing: "As 'judge' and 'jury,' Hill is not to be confused with the facts; her mind is made up. Rohrwasser is a white supremacist and the case is closed." But Maxson doesn't actually know what the facts are; he/she has merely accepted Rohrwasser's explanation at face value while making no effort whatsoever to look further.
Maxson was further angered that a "left-wing media source" looked into Rohrwasser's social media history and found that he apparently shows an affinity for people like Jordan Peterson.We last saw the right-wing-leaning Peterson here in the form of the MRC promoting his "free speech" website (where, conveniently, the MRC was a beta tester) that appeared to be little more than a cash grab for Peterson -- and about which we've heard basically nothing since.
In summary, Maxson is mad that some folks he happens to not like reported facts that he finds inconvenient. Which means there's no real reason for this post to exist other than to give Maxson a chance to rant and fulfill his/her post quota.
Posted by Terry K. at 9:49 PM EDT
Updated: Wednesday, May 13, 2020 9:50 PM EDT