AIM President Goes On Anti-City Tirade
Topic: Accuracy in Media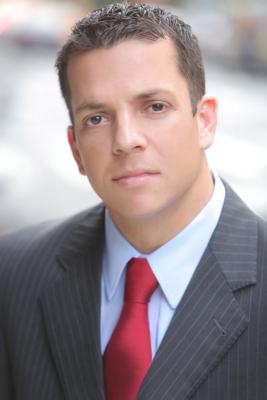 Accuracy in Media president Adam Guillette hadn't really shown the kind of next-level craziness demonstrated by his AIM forbears like Cliff Kincaid (though, frankly, that make AIM pretty boring), even though he came to AIM from the disreputable Project Veritas. Guillette finally popped his crazy cherry, as it were, in an April 29 column in which he ranted that coronavirus proves that cities suck:
Progressive ideas and global pandemics go together like a strain of COVID-19 and a mucous membrane.

The media tries to look the other way, but one progressive policy after another has been found to be a major cause of the spread of the coronavirus.

For decades, left-wing city planning experts have told us that sprawl is a bad thing. It'd be better for society, they insisted, if we all lived in high-density cities. Then the virus hit. Which area suffered more? Manhattan, New York, or Manhattan, Kansas?

One of the main reasons dense cities have suffered so much is their reliance on public transportation.

[...]

Another progressive idea that has fallen apart amid the pandemic is the obsession with banning single-use plastic bags and embracing reusable bags at the grocery store. Reusable bags are the hipsters of COVID-19; they were carrying disease before it was cool. Study after study shows that E. coli, salmonella, and coliform bacteria are frequently spread by these virtue-signaling totes.

Now some cities that previously banned safe, single-use bags have actually reversed course and banned the reusable bags. Many stores that once encouraged reuse now forbid it.

[...]

The notion that central planning experts know how to run cities is a symptom of the most dangerous disease spread by urban liberals — narcissism. Their so-called "progressive" proposals actually embrace century-old technology — densely-packed cities, trains, burlap sacks, and trolleys. This is a large part of what got New York City into this mess.

Conservatives and libertarians are mocked for glamorizing 1776, but is it any better to glamorize life in 1876?
Congratulations, Adam. You might just be fringe enough to have a career at AIM after all.
Posted by Terry K. at 8:20 PM EDT