WND Columnist Pushes Bogus Quote, Pretends Right-Wing Violence Doesn't Exist
Topic: WorldNetDaily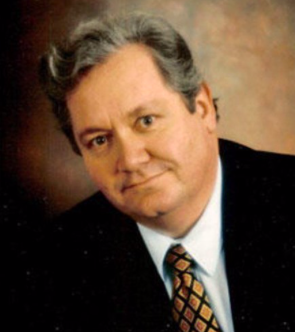 Lowell Ponte wrote in his Jan. 23 WorldNetDaily column:
Two major stories top the news – the Democratic Party's illegitimate leftist effort to oust our duly elected President Donald Trump by dishonest impeachment, and the rapidly-spreading epidemic from China of a dangerous respiratory disease. These two stories are surprisingly similar.

The socialist Democratic Party's aim is to regain control over the government, which it intends to make infinitely large, powerful and coercive.

"Government is not reason. It is not eloquence. It is force," said George Washington in a quote often attributed to him. "And like fire, it is a dangerous servant and a fearful master."
Ponte won't tell you, but he's taking refuge in the "often attributed" claim about the Washington quote to hide the fact that Washington likely never said it at all. Online investigators say there's no actual evidence he did say it, and the quote is likely apocryphal.
But facts are not foremost on Ponte's agenda; after all, the headline of his column is "The left is a violent contagion." Ponte wants you to "remember New York City's Shakespeare in the Park depicting the stabbing assassination of an actor who looked like President Trump" without mentioning another theater production that featured the stabbing assassination of an actor who looked like President Obama. We don't recall Ponte being outraged about that.
Ponte also declared taht "Such violence is almost non-existent on the political right," conveniently ignoring all the violence that does exist on the political right. Abortion clinic shootings? Plotting to murder liberals and journalists? Mailing bombs to liberals and journalists? That apparently never happened, according to Ponte.
Ponte has long had an irrational hatred of people who don't share his right-wing views.
Posted by Terry K. at 1:03 AM EST