WND Repeats 'Charlottesville Lie' Lie
Topic: WorldNetDaily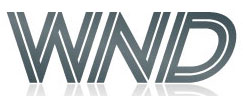 Art Moore complained in a Jan. 20 WorldNetDaily article:
At a black Baptist church Sunday commemorating Martin Luther King Jr., former Vice President Joe Biden repeated the false claim that President Trump referred to neo-Nazis as "very fine people" then linked the president to the Ku Klux Klan.

[...]

Biden repeated the claim that Trump had in mind neo-Nazis and white supremacists when he said there were "very fine people on both sides" of the debate. In fact, Trump immediately made it clear he was talking about people who wanted to maintain statues of Robert E. Lee and other Confederate figures, not "the neo-Nazis and white nationalists, because they should be condemned totally."
As we detailed when WND columnist Michael Brown similarly complained about the "Charlotteville Lie," the group that was protesting the removal of the Confederate statue and Robert E. Lee park renaming was a group calling itself American Warrior Revolution, which considers itself a militia and later effectively blaming liberal counterprotester Heather Heyer for her own death in getting mowed down by a car driven by white supremacist James Fields Jr. That means the folks protesting the removal of the statues were not "very fine people."
Like a lot of other conspiracy theories, the "Charlottesville lie" lie will not die at WND.
Posted by Terry K. at 3:06 AM EST