Actor's Opinion on Brexit Triggers MRC Writer
Topic: Media Research Center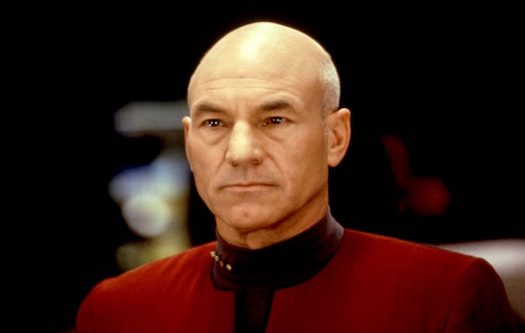 The Media Research Center's Gabriel Hays unleashed a snide, condescending Nov. 11 rant:
Legendary British actor Patrick Stewart had a bit of a Benedict Arnold moment the other day during French Comic-Con, telling the French audience that he's "embarrassed" his countrymen voted for Brexit and that he'd much rather be in the EU with them. And here we thought an Englishmen would rather be drawn and quartered than side with the French.

Stewart, who clearly can't respect the decision of his fellow citizens in their pursuit of an independent Great Britain, essentially hopped the Channel to vent his frustrations to his preferred countrymen; the horde of French folks who don't care what European bureaucracy rules over them so long as they get their precious Star Trek comics, food and a blankie.

[...]

Geez talk about pandering to your audience.

Stewart continued, virtue-signalling about his appearance at the "Let Us Be Heard" Brexit protest in London in October. Stewart along with activist/Live Aid! founder Bob Geldoff, London Mayor Sadiq Khan and thousands of protesters marched to Parliament Square to vote against Prime Minister Boris Johnson's latest Brexit deal. Stewart claimed, "I want you to know that more than half of the population of the United Kingdom wants to stay in the European Union."

Whatever you say, Mr. Stewart. If only that had been the case when 52% of the British people voted "leave" on that fateful June day in 2016.
It appears Hays is another MRC staffer whose job it is to feel triggered when a celebrity expresses a political opinion he doesn't like.
Looks like he needs to retreat to the safe space of the MRC's "news" division, which though that Ringo Starr's opinion on Brexit was so newsworthy that it did an article on it two years after he said it. Of course, Ringo's opinion was the conservatively correct one, so Hays has nothing to fear.
Posted by Terry K. at 8:51 AM EST