CNS Columnist Pretends To Be Something He's Not
Topic: CNSNews.com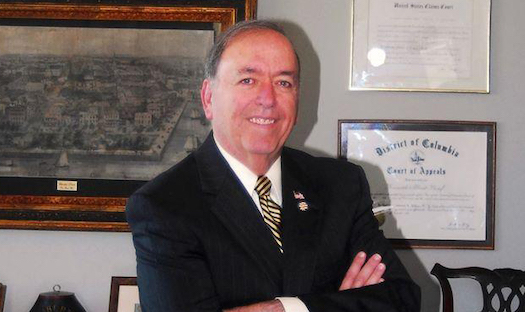 Kenneth Kopf began his Oct. 25 CNSNews.com column by declaring:
I rarely venture into the tangled reeds of the Washington swamp, nor do I desire to read the pompous writings of those who dwell there because I, and the tens of millions of people like me, actually prefer to read, think and interpret events for ourselves.

We do not need "columnists" to tell us what today's facts mean, portend, or which facts are 'true' or not. God thankfully gave us all the intellect and common sense to understand the truth when we are presented with actual facts.

That is the starting point of the problem. We poor "folk" (as one president was condescendingly fond of referencing) are consistently presented with what the media want us to believe are facts. But the actual naked "facts" are almost always spun, biasedly interpreted, laden with opinionated adjectives and adverbs with an all too often seen-through (sometimes comical) intent to justify the presenter's slant, or to inoculate the unsuspecting reader, like me, to change what I intuitively thought I already knew.
This is all doubly ironic, because Kopf is trying to pass himself off as something he's not. Despite suggesting he's just "folk," he's very much a member of the elite -- his CNS bio points out that he's "an attorney that has been practicing international law for over 30 years" -- and railing against the "swamp" while actually not being very far above it (the bio also states he "served as a Russian linguist within the U.S. intelligence service" and was once a congressional candidate).
Kopf also wrote that "We do not need 'columnists' to tell us what today's facts mean, portend, or which facts are 'true' or not" ... in a column that aims to tell us what today's facts mean.
And he does exactly that in castigating another conservative columnist, Peggy Noonan, for committing the offense of criticizing President Trump and believing he committed impeachable offenses. He ranted:
Noonan's article appears, to a Trump supporter like me, to be written mainly in an attempt to direct or influence thinking and action in support of impeachment. However, should her article be intended to educate the "untouchables" in the "fly over" lands, she does not grasp, or chooses to ignore, the true mindset and frustration of the Trump supporter.

Yes, we support President Trump. We may even be split on his use of certain "tweets" and content but given the naked (and many times downright "ugly") political messages and harmful intent of the mainstream media, we clearly understand and agree with his need to do so.

But we have no division regarding his intent to restore what we believe to be the founding principles of this Republic which have been under attack from without and within over the past few decades.

Yes, this may be only our opinion and not that of the "left," but our opinions are just as valid and worthy of expression and acceptance and civil debate as those of the "left."
Kopf adds, apparently oblivious to the fact that Noonan is not of the "left":
No one reading Noonan's article can walk away not understanding that she is for impeachment, thinks President Trump is corrupt (she said it, not even inferred it), and that anyone who doesn't' agree doesn't "get it."

While Noonan's article does present credible facts to support her three reasons why she believes the situation is "fluid," she nevertheless still resorts to words such as "corrupt," "malfeasance," and "criminal" without further explanation, support or qualification.
Kopf doesn't explain why he thinks Trump's pretty obvious corruption and malfeasance in office isn't an established fact, even as he potrays Trump as the victim of "those hell-bent on reversing the 2016 election" without explanation or supporting evidence.
Kopf concluded his column by portraying himself as a "poor country lawyer" despite, again, working in international law and working for U.S. intelligence services and living in a large city in North Carolina.
Posted by Terry K. at 12:23 AM EST
Updated: Tuesday, November 12, 2019 12:27 AM EST