What LGBT Stuff Is The MRC Freaking Out About Now?
Topic: Media Research Center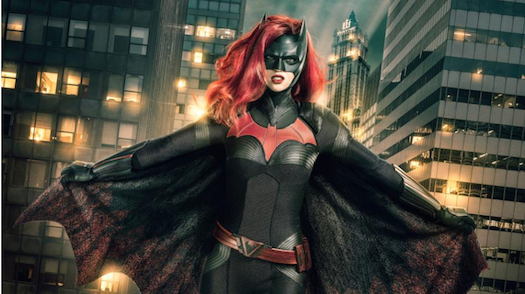 The Media Research Center just loves to descend into anti-LGBT freakouts. Let's look at the latest ones.
Gabriel Hays cheered a study arguing that there isn't a "gay gene" (though several genes do have an influence on sexuality), crowing that it threw "more skepticism on the idea that homosexuals are born that way. Hays then ranted that media outlets wouldn't put his preferred anti-gay spin on the findings: "What lefty rag would ever admit that homosexuality may just be is a lifestyle choice egged on by a increasingly degenerate society?" Of course, the research didn't prove that either.
Brad Wilmouth complained that, after an NFL player came out as bisexual, a CNN commentator was "essentially pining for more high-profile gay athletes to come out of the closet," huffing that "if there's any issue that CNN is more transparently to the left on than gun control, it's gay rights. Wilmouth later groused when another commentator brought up Michael Sam as an NFL player who didn't play after he came out: "They never considered that Sam just wasn't good enough for the NFL."
The mysterious Jay Maxscon was upset that NFL quarterback was branded as anti-gay because he appeared in a video for anti-gay group Focus on the Family, calling that a "smear" and complaining that one writer "incorrectly accuses Focus of the standard Big LGBT lie that conversion therapy relies on physical abuse to bring people out of homosexuality." Maxson then ran to the defense of the anti-gay group: "The Focus website lists referral services that do not engage in shaming, manipulative or shock therapy techniques, including the Restored Hope Network and The Alliance for Therapeutic Choice and Scientific Integrity. Organizations offering this kind of counseling only do so for people who submit that their same-sex attractions are unwanted." In fact, the Alliance for Therapeutic Choice and Scientific Integrity is a rebranding of the virulently anti-gay National Association for Research and Therapy of Homosexuality.
Maxson ranted in a different post:
Rice University's intolerant marching band turned Saturday's halftime performance into a protest against visiting rival Baylor University's biblically based policy on sexuality. Rice's Marching Owl Band and fans displayed anti-Christian bigotry and showed their support for LGBTQ students at Baylor who recently tried and failed to start an LGBTQ club there.
Actually, all that happened was that the Rice band spelled out "PRIDE" on the field while playing "YMCA" as people waved rainbow flags, as a tweaking of Baylor for rejecting the formation of an LGBTQ club on campus. But Maxson stayed in full froth, huffing that the Rice band was "anti-Christian" and "demonstrated intolerance and hypocrisy," while Baylor is simply "calling its students to live biblical lives."
Hays returned to sneer:
House Speaker Nancy Pelosi has been doing a lot of IMPORTANT work in past week. You know, postponing a bipartisan gun control compromise, risking the credibility of her entire party over a shaky at best impeachment initiative, and hanging with super flamboyant queer TV star Jonathan Van Ness while the Republic is in turmoil.

But she's San Fran Nan, so kissing the fabulous rings of the Queer Eye squad for Instagram photos probably counts as constituent relations.
Hays also trashed the Eqality Act, declaring: "Too bad the reality is that this bill is about getting normal Americans to bend to the will of bearded crossdressers. Thanks, Nancy. You definitely have got your priorities straight these days." Hays didn't specifically identify any "bearded crossdressers" who would benefit.
Hays kept the gay-bashing alive in a freakout over the "Star Wars" universe adding same-sex couples:
The only surprising thing about Disney putting an alien gay couple in a Star Wars series is that it took this long. Now LGBTQers can finally dry their eyes because the galaxy far far away is incorporating otherworldly sexualities into the mix.

Because according to Disney, kids need to know that even indiscernable, non-human biological entities have same sex relationships too.

[...]

So this isn't only about gay sex, but about inter-sepcies sex too? And to think, If we're confused, how are the kids going to react to it? Granted you might accuse us of being the kinds of people who would complain that Donkey and Dragon got together in Shrek but that was obviously a joke. The difference here is that people at Indiewire see this as a milestone for representation and that's disturbing.
Lindsay Kornick similarly lost it over the new "Batwoman" series: "Batwoman, featuring the first lesbian superhero lead on television, is the latest comic-book series adapted by the CW. Unfortunately, following in the footsteps of Supergirl and Legends of Tomorrow, Batwoman also is annoyingly preachy and obsessed with social justice. Even worse, it's not even fun about it."
Dawn Slusher got upset when a 12-year-old boy character, Austin, on the show "The Conners," declared that he was "glad" he's gay: "Could it be possible that Austin might really be confused? Why isn't that possibility mentioned? Puberty is a confusing time and the rush of hormones can cause you to feel some strange attractions and feelings that don't necessarily stay. But Hollywood is really pushing the homosexual angle on children lately. Last fall ABC had pre-teens come out as gay on This Is Us and A Million Little Things. How long until they're declaring kids to be pansexual?"
Posted by Terry K. at 9:47 AM EDT
Updated: Sunday, October 13, 2019 1:58 PM EDT