WND Also Hid Google Whistleblowers' Far-Right Ties
Topic: WorldNetDaily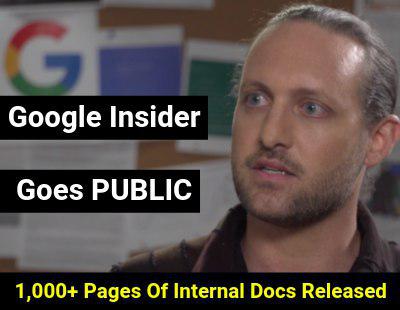 We've documented how the Media Research Center promoted claims by two former Google employees about alleged bias, while censoring their far-right politics. Well, WND did the same thing.
An Aug. 1 article by Art Moore featured how ex-Google employee Kevin Cernekee "is speaking up about the tech giant's treatment of employees with conservative political views, disclosing he was put on a company "blacklist" before being terminated." Those claims were repeated in an Aug. 8 article. WND also republished an Aug. 3 PJ Media article also rehashing Cernekee's claims.
But as Gizmodo documented<, Cernekee used internal Google message boards to promote a far-right crowdfunding platform that has defended the likes of neo-Nazi Richard Spencer and neo-Nazi website the Daily Stormer. He also argued that documented neo-Nazi groups merely "reject racial supremacy." A former Google co-worker of Cernekee's criticized his "questionable viewpoints and questionable tactics" and said that his denials of being an extremist ring hollow.
WND mentioned nothing about that.
The same applied to Zachary Vorhies. An Aug. 14 article touted how "former Google insider" Vorhies had documents that purportedly provided "proof that Google has been manipulating the algorithms. This was followed by an Aug. 20 article on "conservative leaders" (including WND managing editor David Kupelian) demanding the Google "demanding that he explain the company's censorship of conservatives" based on Vorhies' alleged documents. The same day, WND published a column by Michelle Malkin hyping that "former Google software engineer Zachary Vorhies exposed how MichelleMalkin.com (online since 1999) was placed on a news blacklist banning my content from appearing on newsfeeds accessed through Android Google products."
But the Daily Beast reported that Vorhies "is an avid promoter of anti-Semitic accusations that banks, the media, and the United States government are controlled by "Zionists." He's also pushed conspiracy theories like QAnon, Pizzagate, and the discredited claim that vaccines cause autism." He has also accused "Zionists" of killing Andrew Breitbart and Israel of plotting the 9/11 attacks.
WND said nothing about that either.
Hiding important facts is not helping WND's ambition to be taken seriously as a news operation.
Posted by Terry K. at 12:31 AM EDT