AIM Touts PragerU Video Making Discredited Claim About Trump and Charlottesville
Topic: Accuracy in Media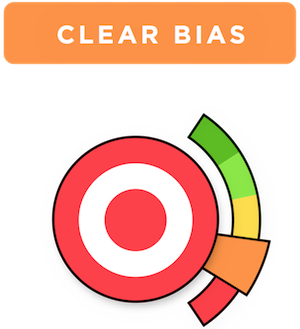 Accuracy in Media's Carrie Sheffield writes in an Aug. 6 post:
In the wake of the El Paso shooting, liberal media commentators have brought up President Donlad Trump's response to the violent protests of Charlottesville, Va., to claim the president praised racist neo-Nazis and created a climate for El Paso.

However, a new video from PragerU created by CNN political analyst Steve Cortes debunks this lie.

[...]

Cortes outlines what Trump said, acknowledging there were at least four groups of people around the chaos of Charlottesville: two separate groups of peaceful protesters from both sides disagreeing about a statute of Robert E. Lee — people who were not part of either the violent white supremacist neo-Nazis (who the president condemned in his 2017 speech: "Racism is evil. And those who cause violence in its name are criminals and thugs, including the KKK, neo-Nazis, white supremacists, and other hate groups that are repugnant to everything we hold dear as Americans.") or the violent Antifa counter-protesters.
But that claim -- which undergirds Cortes' video -- is not true, as others have reported even before the video was made. Even other conservatives concede that as well. Here's Quin Hillyer at the Washington Examiner blowing up the video:
Cortes (see the 1:56 mark, and following) and other conservatives have emphasized "another group" of "peaceful protesters," and said "lest you have any doubts that there were good people in Charlottesville …, the New York Times confirmed it in a story they published the next day."

What was the evidence? A quote from one woman, and only one, named Michelle Piercy, who said she and a conservative group had traveled from Wichita, Kansas to protest the statue's removal.

So, who was that group? Well, Piercy herself identified it as an outfit called "American Warrior Revolution." They were there supposedly as "neutral protesters" who traveled all that way to, get this, "talk to antifa and Black Lives Matter and let them know that the way they were protesting is the wrong way to go about it."

If that sounds suspicious — if you doubt that a group with the martial name American Warrior Revolution is a peace-loving dampener of tensions — your doubts are justified. A little Internet research shows that they consider themselves a militia. Lest their outlook be misunderstood, they provide a helpful video as self-advertisement. Please watch it, here.

Watch it, and gasp. And then read this "official" statement by the group, effectively blaming liberal counterprotester Heather Heyer for her own death.

The kicker is that Trump insisted that the very fine people specifically were at the rally the night before Heyer was killed by a neo-Nazi. He said it twice. That is howlingly false. The night before was the rally in which white nationalists by the hundreds marched in paramilitary order, bearing weapons, holding aloft tiki torches, yelling racist and anti-Semitic epithets.
Accuracy in media? Not so much.
Posted by Terry K. at 8:49 PM EDT