AIM Article Reads Like A Trump Campaign Press Release
Topic: Accuracy in Media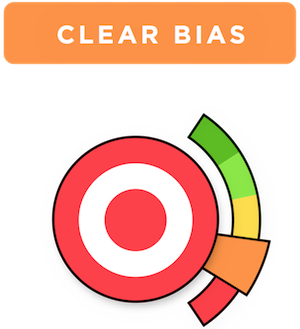 Marissa Martinez's Aug. 2 Accuracy in Media post begins as if it was written as a Trump campaign press release:
Since the launch of President Donald Trump's official campaign, rallies have continued to sell out. In fact, each rally has been over the full capacity limit, thus forcing hundreds of supporters to outside of the stadium/area.

On Tuesday, at the U.S. Bank Arena in Cincinnati, it was no different. The arena was at full at 17,500 supporters, many from different racial groups.
Actually, tickets to Trump's rallies don't "sell out" -- if the tickets are free, no selling is involved.And if you're giving away tickets, it's not that hard to "sell out" venues.
Most of Martinez's post, though, was complaining about a HuffPost item about Trump supporteers denying that they, and he, were racists. She then went back into Trump campaign mode:
Present at the rally was a coalition of African American supporters wearing "Trump & Republicans Are Not Racist," and "Blacks for Trump." None of the individuals were quoted in Huffington's piece.
There was also no mention of black unemployment, which sits at 6 percent — a near-record low and below the rate under any previous administration in the article.
In addition, there was no mention of the Latino unemployment rate (4.3 percent, which is near the historic low of 4.2 percent). Asian-American unemployment is also at an all-time low of 2.1 percent as of June 2019, but that statistic was also negated.
Martinez didn't mention that increased employment under Trump is simply a continuation of of the pace begun under President Obama.
Posted by Terry K. at 7:19 PM EDT