Jones' CNS 'News' Article Is A Pro-Trump Editorial
Topic: CNSNews.com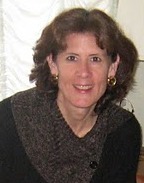 We've already caught CNSNews.com reporter Susan Jones trying to create a bogus narrative that Joe Biden doesn't really want to be president. The same day that article was published, though, she wrote another one that, while labeled "news," was in truth little more than a pro-Trump editorial.
Jones began by noting a July 4 speech by Biden in which he said that Trump "is incapable of celebrating what makes America great because I don't think he gets it." Then the editorializing began with Jones writing:
Hours later, under rainy skies on the Mall, President Trump did indeed celebrate what makes America great.

In his nonpartisan speech, Trump hailed some of the patriots and inventors who made this country what it is. He told stories of military bravery and heroism, pausing for flyovers from each branch of the military, including a roaring B-2 bomber.

[...]

Trump told the cheering crowd, "Americans love our freedom, and no one will ever take it away from us."
After a long excerpt from Trump's speech, Jones editorialized against Biden, claiming he "recited the familiar Democrat litany of various injustices heaped on the middle class and the working class." She concluded by whining; "And so it went, as Americans in Iowa listened to what's wrong with Trump's America -- and Americans on the Mall listened to Trump tell them what's so right."
But if Trump was all about telling people "what's so right" with Trump's America, his speech wasn't exactly as "nonpartisan" as Jones claims, was it? Further, at no point did Jones refute any of the claims Biden made -- she simply mocked them as a "Democrat [sic] litany."
Jones has already proven herself to be a loyal Trump stenographer. But such blatant bias on her part belies CNS' mission statement to "put a higher premium on balance than spin."
Posted by Terry K. at 12:47 AM EDT