Newsmax Columnist Takes 'True Name' Credit Cards From LGBT to Terrorism
Topic: Newsmax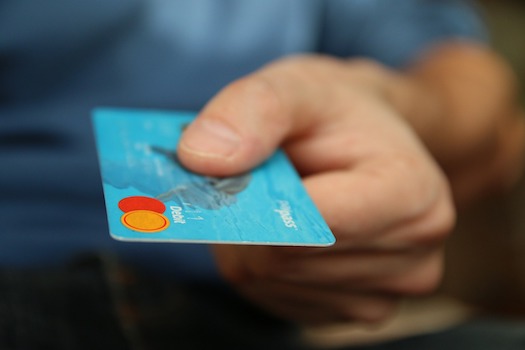 Lauren DeBellis Appell began her June 24 Newsmax column complaining that Mastercard will it will do away with legally binding names on cards, and instead let customers pick the name that goes on their card" through the True Name card "to affirm the LGBTQ community by offering a card that reflects their true identity."
Appell managed to avoid gratuitous LGBT-bashing in her column, which is a refreshing change. She did express concerns about security:
Problem solved -- not so fast. While that all sounds lovely and affirming and sensitive to one group of people, in the race to be politically correct we're ignoring the glaring elephant in the room. One that has the potential to, at best, raise several serious, unaddressed questions and, at worst, breed a whole other litany of problems.

What are the safety and security implications? What about the potential for fraud? How about ID theft? Has anyone thought any of this through at all? Bueller… Bueller… anyone? All signs point to no, they have not.
After a detour about the legal hurdles she faced in changing her name (adding her married name and dropping a first name she didn't use and that "felt completely foreign and didn't represent me"), she concluded by leaping to the worst-case scenario:
Mastercard's eagerness to show they're sensitive to the LGBTQ community with the "True Name" card begs the question: when people are allowed to use differing forms of conflicting personal identification, what could possibly go wrong?

Has anyone thought through the obvious temptation for organized crime? Has anyone thought through the obvious temptation for terrorists — either those from abroad or people here who've been radicalized; all of whom are hell bent on destruction?

We shouldn't, in the interest of being politically correct, wait until it's too late to find out.
As if credit card companies wouldn't be fully thinking through security issues before implementing the card.
Posted by Terry K. at 2:27 PM EDT