CNS-Mark Levin Stenography Watch
Topic: CNSNews.com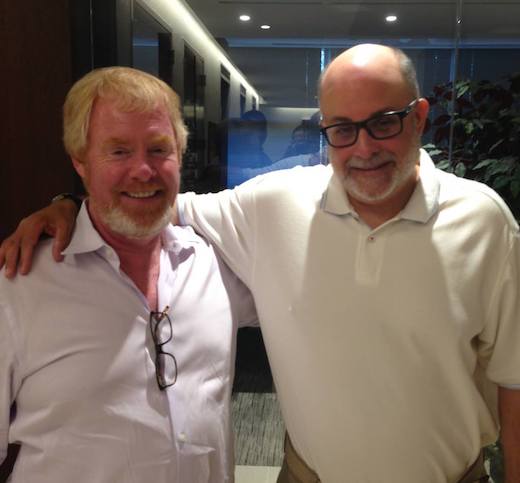 We've documented CNSNews.com's obsession with right-wing radio host Mark Levin (or his guests or guest hosts) and treating pretty much everything he says or does as wisdom from on high that cannot be disputed (and not at all because Brent Bozell, whose Media Research Center runs CNS, is a close buddy of Levin). That fealty has continued as usual over the past two months. Here's the breakdown:
May
June
That's 17 items in May and June. Add that to the total from the first four months of 2019, and that's a total of 60 items for the year so far.That's slightly off the 2018 pace, which saw CNS publish more than 135 Levin-stenography items.
Additionally, a article touted how President Trump tweeted "a video clip from Levin's Sunday episode of "Life, Liberty and Levin" on Fox News Channel" attacking the Mueller report in which "the two constitutional scholars agree that the special counsel's report is merely 'a bunch of crap.'" You know they're real "constitutional scholars" when they use scholarly terms like "a bunch of crap."
Posted by Terry K. at 5:32 PM EDT