MRC's Political Director Spouts The Company Line
Topic: CNSNews.com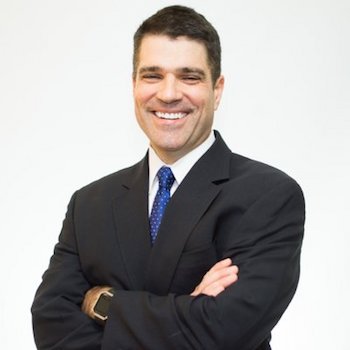 If the Media Research Center is supposed to be a 501(c)3 "research and education organization" that's not supposed to be very involved in politics, why does it have a political director?
Indeed it does, and Christian Robey is that man. And to show he's an MRC company man, he dabbled in the whole "media research" thing -- or, as it plays out that the MRC, kneejerk bashing of the "liberal media" -- in a June 11 CNSNews.com column. He begins by whining in classic MRC style we've heard a million times from his co-workers:
Ever since the Mueller Report was released on April 18th, and as America moves closer to the 2020 presidential election, our country is quickly wrenching itself apart along partisan lines. Disturbingly, the media are enthusiastically throwing gasoline on this rift.

Liberal journalists are not merely playing the role of partisan commentators. It's bad enough that they are. Could it be as it appears, that some reporters may have actually colluded with entities at various government agencies throughout the ongoing Russia collusion saga?

Indeed the media may be the "enemy of the people."
He continued by offering up a dubious defense of President Trump:
A State of the Union on CNN with Jake Tapper, where Tapper asked Kellyanne Conway whether President Trump's response to Charlottesville was, as he has said, "perfect."

Conway forcefully made the case that the President's "very fine people on both sides" comment was clearly in reference to people peacefully opposing the removal of Confederate statues, not to the neo-Nazis. After several back and forths with Conway, Tapper simply wouldn't drop his criticism of it not being "perfect." Conway eventually shot back, "It looks like you, and others, looking at 2020, are worried that this guy can't be beaten fairly and squarely." Obviously, Tapper was employing the racism dog whistle and Kelly Anne was not having any of it.

The problem with such an exchange is not the actual conversation, but the implication. Tapper's comments were insidious accusations of racism speaking on behalf of the left. By harkening back to Charlottesville, Tapper was drudging up old accusations that the president and his "basket of deplorables" are the worst type of people this nation has to offer – neo-Nazis and racists.
But as an actual news outlet has documented, the Charlottesville rally was organized by a white nationalist and featured neo-Nazis and white supremacists, meaning that even if some people were defending Confederate statues, "this rally was clearly not one for your average supporter of Confederate monuments."
Robey also overgeneralizes by suggesting that the media is painting all Trump supporters as "deplorables." But even Hillary Clinton, in the speech transcript Robey attached to his article, described only half of Trump supporters as "deplorables ... racist, sexist, homophobic, xenophobic, Islamaphobic—you name it" whom Trump's campaign "has lifted up."
Robey concluded by repeating the bogus generalization: "When the media regard nearly half the American people with such disdain, and report the news accordingly – and during an already divided time in our history – the end result may well be a house divided against itself, which cannot stand. If and when it all comes down, the media will have played a pivotal role in bringing our American house down." Robey woin't tell you that he and the MRC have the exact same view from the opposite side: They dismiss and despise the half of America they deem non-conservative as "socialists" and "elites" -- and treat them accordingly.
Is that not just as divisive as what Robey claims the media is doing? Will that also "bring our American house down"? Sure -- just don't expect Robey to admit it. He's a company man, after all.
Posted by Terry K. at 12:36 AM EDT