Again? WND -- Which Loved To Diagnose Obama As Mentally Ill -- Complains When Others The Same to Trump
Topic: WorldNetDaily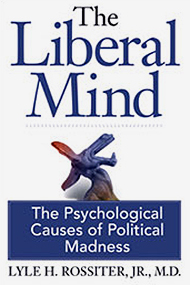 An anonymously written June 16 WorldNetDaily article complains:
Psychiatrist Bandy Lee, a Yale faculty member who repeatedly and unashamedly has announced a psychiatric diagnosis for President Donald Trump even though she's never met him, and who previously has condemned him as unstable, dangerous and in need of being locked up, is at it again.

This time the member of the Yale department of psychiatry gave an interview to a writer expressing blatantly anti-Trump comments at Salon.

Chauncey DeVega sets up his Salon article by asserting that the report from FBI special counsel Robert Mueller presented to the nation a set of "damning" facts: "Donald Trump obstructed justice. Trump and his inner circle both publicly and privately sought to collude with Russian agents to influence the 2016 presidential election."

[...]

From there, Lee explained how she convened a panel to evaluate Trump "based upon his behavior as detailed in the 448-page Mueller report."

Wrote DeVega, "Their definitive conclusion: Trump is mentally unfit, a threat to the United States and the world, and as such should have his powers severely restricted while he is put under a doctor's care."

[...]

She's not alone among psychologists who, never having examined Trump, have openly violated their own "Goldwater Rule" and labeled the president with frightening diagnoses ranging from "psychotic," "narcissistic," "paranoid," "hypomanic," "emotionally unstable" and "delusional" to "psychologically isolated."
As we documented the last time WND issued a similar complaint, its own writers had no reticence about making armchair diagnoses about President Obama, including but not limited to ,"pathological narcissist" and "psychopath," not to mention engaged in "the date-rape of America." And WND continues to sell a book by psychiatrist Lyle Rossiter that makes a blanket armchair diagnosis of all liberals as mentally ill.
This is just another example of WND's projection in complaining that people are doing to Trump what it did to Obama.
Posted by Terry K. at 4:36 PM EDT