NewsBusters Blogger Concerned About Notorious Prison ... When A Trump Associate Was Set To Go There
Topic: NewsBusters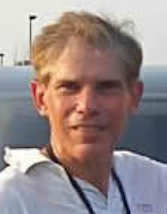 The Media Research Center, it seems, is concerned about prison conditions only when it's feared a prominent Trump supporter might end up in one.
Mark Finkelstein spent a June 10 NewsBusters post ranting at MSNBC's Joe Scarborough for being cheerful about the possibility that convicted felon Paul Manafort, onetime Trump presidential campaign manager, might be sent to a New York City prison whose reputation precedes it:
The liberal media feigns horror over "lock her up" refrains. But when it comes to a Trump associate actually being locked up in a notoriously awful jail, well, that's a cause for mirth and hilarity.

And thus it was that on today's Morning Joe, Joe Scarborough joked about Paul Manfort being confined at Rikers Island, which has been described as a "hellhole," as here, here, and "the most notorious jail in America."

[...]

At the end of the segment, there was more ribbing by the panel of Lemire's clothes. Meacham facetiously spoke of "the Paul Manafort Collection." Responded Scarborough: "available at Rikers Island." The panel found that amusing, with laughter all around.

A regular laugh riot, that Joe. Wonder if he's ever visited Rikers? Keep this one in mind next time you hear Scarborough or another member of the liberal media expressing righteous indignation about "lock her up."
It will not surprise you to learn that the MRC is not been concerned about conditions at Rikers Island before now. In 2014, Tim Graham cheered conservative actress Stacey Dash's retort to Kanye West's likening of paparazzi to rape that "maybe he needs to spend some time on Rikers Island. Go to Rikers for a little while and then he'll know what rape is." And in 2018, Randy Hall denounced the "progressive" leanings of New York Gov. Andrew Cuomo, expressed in part by his criticism of New York City's plans to take 10 years to build new jails to replace Rikers.
Manafort, though, escaped his Rikers fate after Trump's Department of Justice curiously and unusually intervened and had him placed at a less notorious NYC facility. Finkelstein has yet to provide a follow-up about that.
Posted by Terry K. at 4:58 PM EDT