MRC's Media-Bashing Book Overlaps Levin's Media-Bashing Book
Topic: Media Research Center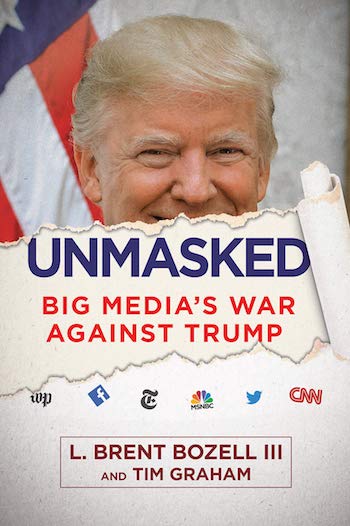 This has to be a little embarassing: Mark Levin's anti-media book "Unfreedom of the Press" was released on May 21. Just two weeks later, Levin's buddies at the Media Research Center, Tim Graham and Brent Bozell, released their own book covering much of the same territory, "Unmasked."
That's a pretty short promotion window to avoid direct competition between two books. The fact that Levin's book was released four days before a long holiday weekend doesn't give much time for promotion either (though Graham, Bozell and the MRC did what they could for him).
The MRC is doing the usual things to promote the Graham-Bozell book: propagandistic articles at the its "news" division, CNSNews.com, a promotional overview of the book at NewsBusters (which suggests it's basically a condensation of the past three years of NewsBusters posts), and media appearances that stay inside the right-wing bubble that guarantee neither Bozell nor Graham will be asked anything but softball questions by sycophantic interviewers.
A side note: "Unmasked" is published by Humanix Books, a division of Newsmax. But the MRC didn't disclose this fact when mentioning Newsmax on its main content website, NewsBusters. A Feb. 19 post touted an media appearance by Newsmax CEO Christopher Ruddy, and a May 4 column by Jeffrey Lord asserted that "Newsmax is indeed a quite serious news outlet," but neither disclosed that Newsmax was publishing Graham and Bozell's book.
We'll be taking a closer look at the book in the near future, so stay tuned.
Posted by Terry K. at 3:02 PM EDT
Updated: Monday, June 17, 2019 9:43 PM EDT