MRC's Graham Melts Down Over WH Correspondents Dinner
Topic: Media Research Center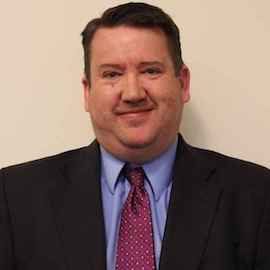 The Media Reserach Center hates journalists -- to the point that it mocks them for worrying about their safety after President Trump's MRC-endorsed denunciations of them as the "enemy of the people" -- and perhaps no MRC employee hates journalists more than Tim Graham. He demonstrates that again in a couple posts about the White House Correspondents dinner.
First, he mocks the head of the White House Correspondents Association as a "drama queen" for being justifiably concerned about his safety and suggesting journalists deserve to have violent acts committed upon them for not being loyal Trump stenographers:
The White House Correspondents Dinner was again a hostile zone for President Trump, underlining it's no mystery why the president skips it. White House Correspondents Association president Olivier Knox of Sirius XM Radio first paid tribute to the group's lawyer, who filed a brief against CNN screamer Jim Acosta being denied his press pass for a few days. "No president should get to pick and choose who covers him!" And then Knox went full Drama Queen:

OLIVIER KNOX: That gets us in an admittedly roundabout way to this president. I don't want to dwell on the president. This is not his dinner, it is ours, and it should stay ours. I do want to say this -- in nearly 23 years as a reporter, I have been physically assaulted by Republicans and Democrats, spat on, shoved, had crap thrown at me. I have been told by senior officials of both major parties that I will never work in Washington again. There was a brief moment in Afghanistan when I thought a soldier not quite old enough to shave would shoot me dead for the crime of taking a picture inside the presidential palace.

And yet, I still separate my career into the period before February of 2017, and what came afterwards. And that's because February 2017 is when the president of the United States called us the enemies of the people. A few days later, I was driving my then 11-year-old son somewhere, probably soccer practice, when he burst into tears and asked me is Donald Trump going to put me in prison?' At the end of a family trip to Mexico, he mused that if the president tried to keep me out of the country, quote 'at least uncle Josh is a good lawyer and he'll get you home."

If you are the son of Olivier Knox, your friends will probably rib you pretty bad at school on Monday. Why do journalists still do this? Talk about Fake News! Even Brian Stelter admitted all these conspiracy theories about dictator moves didn't turn out. So why keep talking about them? Yes, "enemy of the people" is a harsh term. We prefer "the opposition party." You can be sure this room was 99 percent Democrats. (Sean Spicer was there.)
But it's still in fashion to say criticizing journalists could get them killed....and they never wonder if calling Trump Hitler might endanger him.
In another post, Graham whines that the speaker at the dinner, Ron Chernow, failed to suck up to Trump the way Graham ovbiously would:
The White House Correspondents Association somehow thinks it has improved its annual dinner by removing the pompous liberal comedian and replacing that with a pompous liberal historian. On Saturday night, historian Ron Chernow kissed every ring in the room by insisting the assembled scribes to "the noble work of preserving democracy." Is that what they call 200-plus interviews for crooked Michael Avenatti?

RON CHERNOW: You folks in the media write the first drafts of history, and we historians the later one. Your work gives freshener, color, and immediacy to our sagas. I know how embattled you feel at this critical juncture as you combat the mistrust of a significant portion of the American electorate. I think you do noble work to preserve democracy at a time when a rising tide of misinformation masquerading as news threatens to make a mockery of the First Amendment. [Applause]

There are so many journalistic fakes and forgeries out there that the genuine article can become devalued and debased. You must also deal with the pervasive world of social rife with self-appointed pundits who search out news outlets that only strengthen their pre-conceived views.

Let's guess he doesn't mean CNN/MSNBC viewers. Read this as an attack on Fox News, conservative talk radio and conservative blogs. There's noting dumber than a meeting of self-appointed pundits going after "self-appointed pundits." Unless it's people who make "news" to strengthen liberals pre-conceived views attacking "news outlets" that "strengthen pre-conceived views."
Graham wants all media outlets tohave the same slobbering pro-Trump bias as the MRC's own "news" division, CNSNews.com. After all, the MRC never makes CNS follow the anti-bias standards it demands from the "liberal media."
Posted by Terry K. at 12:50 AM EDT
Updated: Friday, May 10, 2019 9:30 AM EDT