The Seth Rich Conspiracy Is Completely Dead. When Will WND Apologize?
Topic: WorldNetDaily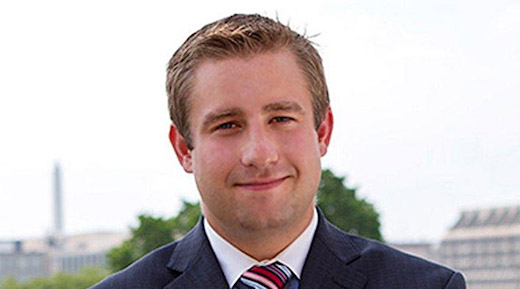 The Seth Rich conspiracy theory was never true, and now the Mueller report has confirmed it.
The Daily Beast has detailed a finding from the report that WikiLeaks leader Julian Assange apparently knew from the beginning that the leaked Democratic National Committee emails that WikiLeaks released came from Russian hackers and not from Rich, a DNC staffer killed in what authorities call a botched robbery, but he publicly perpetuated the Rich conspiracy to obscure their sourcing. As it turns out, WikiLeaks didn't receive the DNC emails until four days after Rich's death.
It was a hoax all along -- and WorldNetDaily happily promoted it.
WND was< quick to embrace the conspiracy theory that Rich was murdered over the emails. The slow disintegration of the Rich conspiracy theory on other fronts hasn't moved WND to correct the record, nor has the revelation that Jerome Corsi, while still a WND employee in 2016, apparently knew that the emails came from Russian hackers and not Rich.
With that revelation, Corsi and WND now arguably face legal liability for pushing a story they knew or should have known was false from the get-go. Now that the Mueller report has completely blown the story out of the water, WND faces a reckoning as well.
However, we are talking about WND here, whose name is not exactly synonymous with journalistic integrity. a Google search shows that the last WND article to mention Rich was in July 2018, when it touted a "bombshell" claim by sleazy opportunist Jack Burkman that he had identified an alleged witness to Rich's death. But the Burkman press conference in which purported to reveal his witness -- who didn't appear and spoke only through a speakerphone -- was such a disaster that even WND didn't report on it, not even to report the disaster.
It behooves WND to be honest for once in its existence and follow the advice of Seth's brother Aaron: "I hope that the people who pushed, fueled, spread, ran headlines, articles, interviews, talk and opinion shows, or in any way used my family's tragedy to advance their political agendas -- despite our pleas that what they were saying was not based on any facts -- will take responsibility for the unimaginable pain they have caused us."
But will it do so before it gets sued? Or will WND go out of business before it tells its readers the truth?
Posted by Terry K. at 12:59 AM EDT