NewsBusters Blogger Still Denying Trump-Epstein Link
Topic: NewsBusters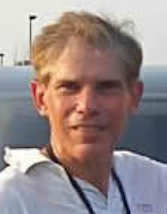 As we've documented, NewsBusters blogger Mark Finkelstein is very much in denial that convicted sex offender Jeffrey Epstein has with President Trump and tries to steer the conversation at every opportunity to former President Clinton's links to Epstein, despite the fact that, well, Clinton hasn't been president for nearly two decades.
Finkelstein slid even more into denial in a March 28 post, whining that MSNBC's Joe Scarborough "is test-marketing a new line of attack: attempting to tie President Trump to convicted sex offender Jeffrey Epstein" and "fantasizing about the possibility that Epstein was at the table at Mar-a-Lago when Trump reportedly mentioned to wealthy friends that he had made them money with his tax cuts." Finkelstein huffed in response: "Just one problem with Joe's fantasy: as Scarborough presumably knows, Epstein couldn't have been there. As reported in the Washington Post, according to court documents Trump has barred Epstein from Mar-a-Lago for assaulting an underage girl."
Well, temporarily overlooking the fact that Finkelstein seems to be conceding that being banned from Mar-a-Lago means Epstein must have been a regular there and, thus, linked to Trump, let's take a look at that Post article Finkelstein is citing. It notes that Trump was an "occasional guest" of Epstein, adding:
One woman, Virginia Giuffre, sued Epstein's longtime friend Ghislaine Maxwell, who she said recruited her in 1999 from Trump's Mar-a-Lago Club to be Epstein's "sex slave," starting with "massages" and moving to sex acts. Giuffre had worked at the club as a 15-year-old locker room towel girl. She settled with Maxwell last year.

In a different civil case against Epstein, records showed that he had attended parties at Mar-a-Lago and that Trump flew on Epstein's private jet at least once. Trump told New York magazine in 2002 that Epstein was "a lot of fun to be with. It is even said that he likes beautiful women as much as I do, and many of them are on the younger side."

During the 2016 presidential campaign, another young woman, known in court records only as Jane Doe, said Trump had raped her when she was 13, in 1994, at a party at Epstein's New York mansion. But the woman dropped her lawsuit and canceled a news conference at which she was expected to spell out her allegation.
On top of that, Trump's labor secretary, Alex Acosta, is a former prosecutor who cut a deal with Epstein that got him a short jaill stint despite the severity of the charges against him.
That's a lot of links to Epstein. Why doesn't Finkelstein want to admit that these ties exist? Indeed, Finkelstein is so desperate to district that he adds a note at the end of his post: "If there is one President who deserves to be tied to Epstein, it is, of course, Bill Clinton. He reportedly flew 26 times on Epstein's private Boeing 727, AKA the 'Lolita Express,' ditching his Secret Service protection on several occasions."
Finkelstein continuing to deny the truth about Trump and Epstein just makes him look even more pathetic.
Posted by Terry K. at 1:33 PM EDT