Double Standard: MRC's Graham Uses Whataboutism To Justify Fox News Burying Stormy Daniels Scoop
Topic: Media Research Center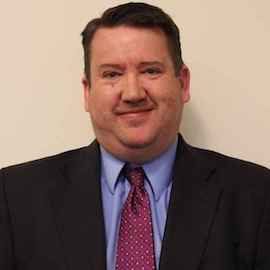 The Media Research Center's Tim Graham spent his March 17 post in meltdown over the revelation that Reuters "sat on" a claim that Beto O'Rourke "belonged to an influential hacking group calling itself Cult of the Dead Cow" until after the 2018 Texas Senate election (which he lost). Graham was so triggered by this, in fact, that he couldn't be bothered to describe anything that made this hacker group "notorious" or mention the relevant fact that this membership occured when O'Rourke was a teenager, or explain the relevance of this membership has on anything involving O'Rourke today other than that he's running for president.
Graham did, however, get even more triggered when someone mentioned a more serious story that just happened to be sat upon before a crucial election by Graham's favorite media outlet:
CNN Reliable Sources host Brian Stelter devoted a segment on his Sunday show to Fox News deciding not to air news of porn star Stormy Daniels right before the 2016 election. A lawyer for an angry ex-Fox News employee tried to claim it was some sort of campaign finance violation that Fox withheld whatever anti-Trump scoop it may have had.

Earth to Lawyer: Liberal media outlets sit on stories all the time, calculating the political advantages or disadvantages. Ask any Bill Clinton accuser.

The same Stelter ignored Reuters on his "reliably" liberal show and on Twitter disdained any outrage: "Reporters who are writing books sometimes hold back certain info till their book comes out. That's what the reporter says happened in this case. Book deal situations are definitely complicated. The Fox/Stormy situation didn't involve a book. What's your proposal -- no books?"
Yes, Graham is going the whataboutism route to justify Fox News hiding the Stormy Daniels story before the election.
As we documented, whataboutism was pretty much the MRC's entire response to the New Yorker article examining Fox News in which that and other unflattering details were revealed. Kyle Drennen, for example, tried to deflect from the allegation by denouncing it as among "anonymous claims" in the piece and huffing over an MSNBC segment on the claim that "NBC would certainly know about sitting on damaging accusations against a president. In 1999, the network delayed airing an interview with Bill Clinton rape accuser Juanita Broaddrick until after impeachment of the Democratic president had passed."
Posted by Terry K. at 12:28 AM EDT