CNS Story on Shine Resignation Censors Fox News Link, Scandals
Topic: CNSNews.com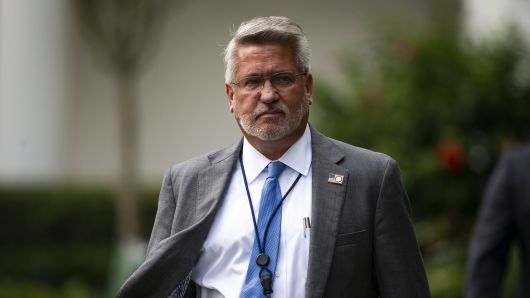 Last year, we documented how CNSNews.com wrote a story on White House communications director Hope Hicks' resignation that read like it was written by Hicks herself -- chock full of congratulatory statements and completely censoring the scandals surrounding her, such as testifying before a House committee and the fact that her boyfriend, Rob Porter, had to resign his White House job after his history of spousal abuse was made public.
With the resignation of another White House communications director, the pattern is repeating. Melanie Arter -- who wrote the fluff piece on Hicks -- wrote this in a March 8 article:
White House Communications Director Bill Shine offered his resignation Friday to spend more time with his family and focus on the president's re-election campaign.

In a statement Friday, Shine said, "Serving President Trump and this country has been the most rewarding experience of my entire life. To be a small part of all this President has done for the American people has truly been an honor. I'm looking forward to working on President Trump's reelection campaign and spending more time with my family."

Shine is expected to serve as senior advisor to Trump's re-election campaign, the White House said.

Trump praised Shine for doing "an outstanding job" and said he looks forward to working with him on the 2020 presidential campaign.

"Bill Shine has done an outstanding job working for me and the Administration. We will miss him in the White House, but look forward to working together on the 2020 Presidential Campaign, where he will be totally involved. Thank you to Bill and his wonderful family!" Trump said in a statement.
Arter also included praise of Shine from White House press secretary Sarah Huckabee Sanders and White House chief of staff Mick Mulvaney.
Missing, as before, was any mention of the scandals surrounding Shine. Arter did not mention that Shine is a former executive for Fox News, where he was accused of helping then-CEO Roger Ailes cover up allegations of sexual harassment against Ailes and trying to discredit the women who made those claim. Arter also failed to report claims that Shine was ousted because Trump was unhappy he was unable to improve the president's public image.
As far as Shine's purported desire to spend time with his family goes, Arter ignored that Shine's wife, Darla, used her Twitter account to spread false anti-vaccine claims.
This is the second Trump White House communications director to whom Arter has given a gushy send-off. It's almost as if Arter is trying to establish herself to the Trump White House as a friendly reporter so it might throw a scoop or access to a high-ranking administration official her way.
Posted by Terry K. at 1:54 PM EDT