WND Columnist: Don't Buy Girl Scout Cookies Because AOC Was One
Topic: WorldNetDaily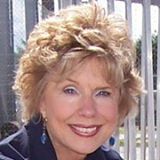 Jane Chastain begins her March 6 WorldNetDaily column complaining about the socialist origins of International Women's Day, then follows a tangent to the Girl Scouts that they too are overly socialist:
Today's Girl Scouts are a far cry from those of my youth, which trained us to put God and country before everything else. Today, God in the Girl Scout promise has an asterisk, meaning the great I AM and His moral absolutes can be replaced by anything, including oneself.

Country, also, has taken a backseat. The emphasis is on global citizenship, which is fine unless you stop to consider that most of the world is not free and the world's values are often at odds with our own.

It is little wonder the Girl Scouts have taken a sharp left turn and can be found marching for abortion rights, gun control and other radical feminist events like International Women's Day.
Chastain then quickly moves to bizarrely arguing that people shouldn't buy Girl Scout cookies because Alexandria Ocasio-Cortez was a Girl Scout:
So before you decide to embrace an International Women's Day celebration or buy the cookies, ask yourself, "Will the country be better off with more representatives like the young socialist Alexandra Ocasio-Cortez?"

If not, it's a good time to start your diet.
This sort of AOC got the attention of the actual AOC, and WND reported on this in the strangest way. In an anonymously written March 9 article, WND claimed that Chastain was "attacked" by Ocasio-Cortez -- then spent the next nine paragraphs summarizing Chastain's column before turning, in the article's 11th paragraph, to what Ocasio-Cortez actually said ("Boycotting cookies that teach little girls leadership skills to own the libs, nice job" -- which is more an expression of bemusement with Chastain's AOC derangement than an "attack").
Just as weirdly, WND doesn't bother to link to Ocasio-Cortez's tweets responding to Chastain, though it faithfully reproduces all the links from Chastain's column.
Posted by Terry K. at 1:43 AM EDT