MRC Misleads In Claiming Secret Anti-Abortion Videos Weren't Edited
Topic: Media Research Center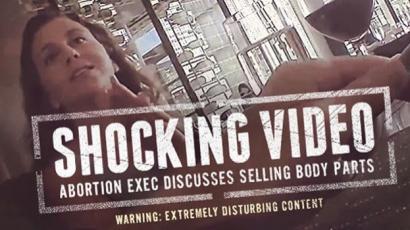 A Jan. 18 Media Research Center post by Matt Philbin touted a federal appeals court decision that, according to him, puts the lie to the Planned Parenthood/media talking points about the infamous 2015 undercover "baby parts" videos being deceptively edited," which "should be a blow to the extensive list of media outlets that dutifully repeated Planned Parenthood's damage control statement about the video." Bill D'Agostino followed up the same day with a post furthering this talking point:
It's never been disputed that the "baby parts" video were edited. The individuals behind the camera chose when to press record, when to stop, and what bits of recorded conversation to leave out of their finished product. The question is, and always has been, did any of the edits give viewers a false impression of what the raw footage actually showed – for example, by stringing together unrelated or out-of-context statements? According to the 5th Circuit Court's decision and based in part on a forensic analysis that compared the raw footage to the edited videos, the answer is no.

Thus the claim that the Planned Parenthood videos were "deceptively edited" is no longer accurate. That's a problem for the organizations and news outlets who published celebratory articles containing that talking point back when the now-vacated ruling was first issued.
D'Agostino then provided a "list of organizations and news outlets who have repeated the now-disproven line about 'deceptive edits'," huffily adding, "It's anybody's guess as to how many of them will issue updates or corrections."
It appears D'Agostino and Philbin are confusing issues. It's indisputable that the Center for Medical Progress, the anti-abortion group that perpetrated the sting, rolled out their attack of the day designed to spark conservative outrage with a video that was, yes, deceptively edited. Only later did CMP release the full, supposedly unedited video that, more often than not, contradicted claims made in the edited version.
The ruling is unclear on what video or videos are being talked about. Rather, it narrowly states only that video submitted by the Texas Health and Human Services Commission's Office of Inspector General in support of its attempt to defund Planned Parenthood in the state "was authentic and not deceptively edited." Indeed, a firm paid by Planned Parenthood found there were edits to the longer "unedited" videos as well. It does not refer to the body of short videos CMP released that were, in fact, deceptively edited, as demonstrated by the unedited videos they released hours later, or does it claim, as Philbin and D'Agostiono suggest, that all CMP-released videos were unedited.
So, yes, CMP did release tapes that were deceptively edited -- the court ruling does not change this fact. D'Agostino provides only a laundry list of articles at various website and does not fact-check regarding the specific claim of editing they're making. Nobody needs to correct anything, since the MRC does not prove any specific claim false.
Of course, this misleading claim spread elsewhere at the MRC: A Jan. 23 CNSNews.com article by Emily Ward similarly falsely suggested that the court's ruling applied to all CMP videos.
Posted by Terry K. at 12:40 AM EST