MRC Struggles To Shoot Down Report Facebook Is Consulting Right-Wing Groups
Topic: Media Research Center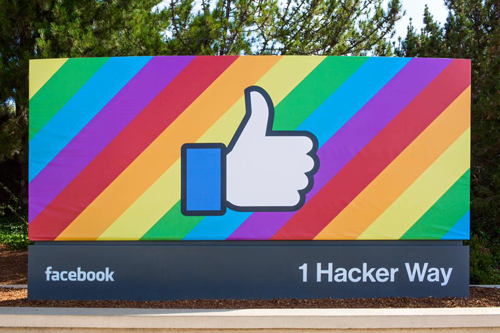 The Media Research Center has been struggling to keep on message as its narrataive that social media outlets like Twitter and Facebook are engaged in rampant discrimination against conservatives keeps getting overtaken by the reality that the outlets have been kowtowing to conservatives to tamp down the criticism. It happened again witn a Jan. 8 Wall Street Journal article detailing how Twitter, YouTube and Facebook have been seeking advice from "right-leaning groups" (as well as those on the left) for guidance on handling political speech on the platforms, as well as being "receptive to behind-the-scenes lobbing" on issues.
The MRC waited two days to attack the WSJ story, and then did so only very narrowly. A Jan. 10 post by Alexander Hall focused only on a single sentence in the article that "Facebook has privately sought advice from the Family Research Council, a conservative Christian public-policy group, and its president, Tony Perkins, according to people familiar with those meetings." Hall let Perkins respond by letting him uncritically claim that he was "a bit surprised that I was described as consultant with Facebook… Now if you have a phone conversation you are a consultant. I've had one conversation with Facebook."
In fact, the article did not describe Perkins as a "consultant," only that it "sought advice" from him and the FRC. It also indicates that Facebook talked to other people at the FRC besides Perkins, which both he and Hall never confirm or deny -- presumably to not interfere with Hall's claim that Facebook "exaggereated" and was telling "fibs" about its interaction with the FRC.
Hall also falsely framed his article to suggest that the only conservative groups Facebook sought advice from are the FRC and Americans for Tax Reform, while the only liberal-leaning group it's getting advice from is the Southern Poverty Law Center. That was likely so he could assert: "However, after Perkins claims that reports of his involvement are greatly exaggerated, it's reasonable to worry the SPLC holds greater sway." That's an assertion for which has no evidence whatsoever.
But Hall's goal is to restore the conservative narrative, and he spent the remainder of his post enlisting Perkins to do just that:
Facebook has been accused by both sides of making a show of consulting them for PR purposes. In this case Perkins noted that Facebook indeed has a censorship problem, citing the recent incident where Facebook censored iconic American pastor Franklin Graham for a post he wrote 2 years ago.

He said the problem seems to be accelerating, "Either they are failing to use the technology that they are promoting or there is an intent here to squelch conservative ideas and free flow of information."

Perkins praised the Media Research Center's exhaustive study, which verified conservatives' legitimate concerns about Big Tech censorship. The situation is so dire, he said, that social media has ceased to be a "battleground for ideas" so much as a "war against conservative ideas."

"Look, whether it's the telephone or the social media monopolies, the choking off of ideas and the exchange of information is not good for America.
Hall and Perkins are so determined to stay on message that they ignore the inconcvenient truth that liberals also think social media platforms censor their views.
Posted by Terry K. at 8:23 PM EST
Updated: Tuesday, January 22, 2019 8:23 PM EST