MRC Rushes to Judgment on TV Station's Retracted Attack on CNN
Topic: Media Research Center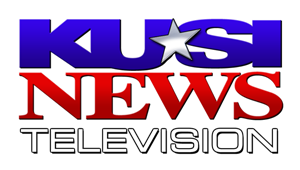 The Media Research Center's Kristine Marsh huffed in a Jan. 11 post:
The clearest sign of the liberal media's bias comes when they purposefully choose to exclude information that doesn't affirm their agenda. That apparently happened yet again this week, after CNN scrapped an interview with a border city's news station, after they had reported that the wall was effective at deterring illegal immigration. After this story received attention, CNN put out a statement Friday denying that there was any anything nefarious about what they did.

KUSI News in San Diego, California, shared last night on their evening news and on Twitter, that the major network had requested a segment with one of their reporters for a local perspective on the effectiveness of the border wall. However, the network quickly retreated from that request after, the station believes CNN discovered his past reports showing a barrier actually works.
But a day after Marsh's post, The Hill reported that a KUSI executive said he didn't actually know why CNN did not interview its reporter -- effectively negating the station's MRC-embraced narrative. (Cohen later insisted that this somehow didn't mean the station was "backing away" from its original claim even while admitting the reporting on Cohen's revised claim was "factual.")
Marsh thus far has failed to update her post to reflect these critical developments -- perhaps because it blows up her post entirely. Still, MRC columnist Jeffrey Lord dutifully cribbed from her post to baselessly assert that CNN ignored "a factual story that the wall works."
Marsh gave short shrift to CNN's defense -- in which the network's Brian Stelter pointed out that it routinely ends up not booking people it inquires about -- before immediately pronouncing CNN guilty as charged: "Much like the network has done with the government shutdown interviewing furloughed employees and contractors, it seems CNN is more committed to showcasing only one side of a story than they are to telling the truth."
And Marsh is similarly more committed to showcasing only one side of a story than they are to telling the truth. Her "media research" rings hollow because she is so imbued with the MRC's anti-media narrative that she has severely prejudged CNN to the extent that it's clear no evidence CNN could provide would prevent her from declaring the network anything but guilty, guilty, guilty.
In other words, Marsh isn't acting any better than she accuses CNN of acting. This is the MRC.
Posted by Terry K. at 5:22 PM EST