CNS Doesn't Correct WH Press Secretary's False Claim About Flynn
Topic: CNSNews.com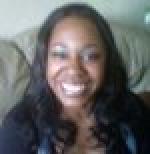 CNSNews.com reporter Melanie Arter is a loyal stenographer to the Trump White House, dutifully transcribing without bothering with extraneous things like fact-checking. She was at it again in a Dec. 18 article, in which she uncritically relayed White House press secretary Sarah Huckabee Sanders claiming that "the FBI 'broke standard protocol in the way that they came in an ambushed' former national security adviser Michael Flynn despite Flynn telling a federal judge Tuesday he knew it was illegal to lie to the FBI."
Later in the article, Arter embraced Sander's rhetoric in referencing "the day that the FBI ambushed Flynn."
In fact, as actual news organizations have pointed out, Flynn's own lawyers have stated that Flyn was not entrapped or "ambushed" in the FBI interview.
Regarding Sanders' claim that the FBI "broke standard protocol" in interviewing Flynn they way it did by contacting him directly instead of going through hthe White House counsel' office, which happened "because James Comey told us that" -- Arter let that bogus claim stand without correction as well. As another actual news organization reported, Comey never said it was a break in protocol or even required to go through the White House first, and that if any failure to use proper channels occured, it was by the White House, not the FBI.
Arter also uncritically repeated Sanders' assertion that "the FBI broke standard protocol in the way that they came in and ambushed General Flynn, and in the way that they questioned him, and in the way that they encouraged him not to have White House Counsel's Office present" -- neither of which Comey ever claimed happened.
Uncritically repeating demonstrable falsehoods doesn't enhance CNS' credibility as a news organization.
Posted by Terry K. at 2:59 PM EST