NewsBusters Blogger Doesn't Know His Political History
Topic: NewsBusters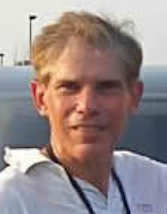 NewsBusters has apparently dealt with the departure of the disgraced Tom Blumer by bringing back Mark Finkelstein as a contributing editor. Finkelstein has a shaky history of veracity and insults in his previous work for NewsBusters, but you might remember him best as the guy who suggested that then-NBC "Today" co-host Matt Lauer was supporting Palestine by his choice of wearing a checkered scarf.
Finkelstein has apparently been given the MSNBC beat at NewsBusters. A Nov. 25 post on one MSNBC segment featured a guest forwarding a possible Michelle Obama-Oprah Winfrey ticket for the Democrats in 2020, followed by host Joy Reid shooting down the idea because "We know racially-polarized voting is a real thing and people will say they'll vote for Oprah until she is on the ballot." Finkelstein then complained: "So those racist white Americans won't support a black presidential ticket. Reid didn't try to square her view with Barack Obama's two presidential victories, or with the fact that Oprah is wildly popular across a broad swath of Americans, including countless whites."
It seems that Finkelstein has never heard of the Bradley effect, which summarizes the pattern of non-white candidates losing elections despite leading the polls, suggesting that some white voters don't accurately tell pollsters who they will vote for. It's named after former Los Angeles Mayor Tom Bradley, who is believed to have lost a race for California governor due to this.
In other words, Reid is correct, and Obama's election may have been an anomaly from the Bradley effect.
So ... welcome back, Mark!
Posted by Terry K. at 12:21 AM EST