MRC: Formerly All-White School Has One Black Student, So It Must Not Be Segregated
Topic: Media Research Center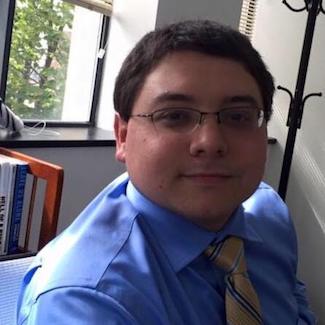 The Media Research Center's Nicholas Fondacaro spent a Nov. 26 post ranting about "lies" purportedly told about Cindy Hyde-Smith, the Republican candidate in a runoff for a Mississippi Senate seat against Democrat Mike Espy. Fondacaro huffs regarding NBC's Kristen Welker:
Welker decided to condemn Hyde-Smith for the actions of her parents because they made her attend a segregated high school while growing up. "And tonight a new controversy," she boasted, "the Jackson Free Press reporting Hyde-Smith attended an all-white segregated high school…" Welker then lied and insisted Hyde-Smith "sent her daughter to a similar school."

While the school, Brookhaven Academy, was founded as a segregated school, it obviously no longer is because they do, in fact, have minorities in the student body. Hyde-Smith's daughter graduated from there in 2017. Clearly, Welker and the rest of the liberal media don't know what century we live in.
Fondacaro is hiding the fact that Brookhaven Academy has "minorities in the student body" only in the most token sense. As Jackson Free Press reported, in the 2015-16 school year the academy had just one black student and five Asian students ... and 386 white children.The town of Brookhaven itself is 55 percent black.
So, yeah, it is for all intents and purposes segregated, despite Fondacaro's insistence that the academy deserves to be thought of as fully integrated despite still being 99% white.
Fondacaro then claimed: "All of these lies were to create a smokescreen to hide the true controversy in the race: Espy's deep financial ties to an African despot on trial in the International Criminal Court for crimes against humanity." That would be Laurent Gbagbo of the Ivory Coast.
The funny thing is that conservatives used to love Gbagbo. Glenn Beck, for instance, attacked President Obama for expressing support for Gbagbo's opponent in a 2011 election, ostensibly because the opponent was a Muslim running against the Christian Gbagbo. Pat Robertson similarly stood by Gbagbo in a dispute over that election, declaring that "He's a Christian, he's a nice person, and he's run a fairly clean operation in the Ivory Coast."
WorldNetDaily also took Gbagbo's side in the election dispute, touting him as an "opening practicing Christian" and complained about "outsiders" supporting "an attempt by a Muslim to unseat a Christian president."
We doubt that anyone at the MRC would have had any problem with Espy's ties to Gbagbo in 2011, so it a little strange for Fondacaro to make an issue about it now.
Posted by Terry K. at 2:39 PM EST