WND Misleads Again Through Press-Release Journalism
Topic: WorldNetDaily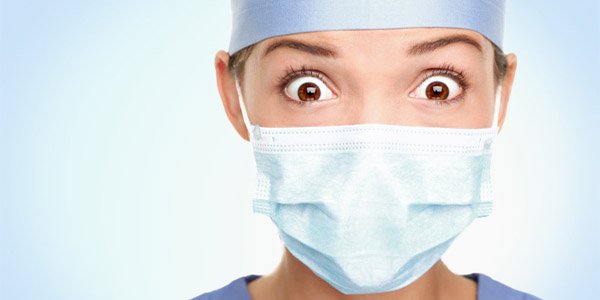 WND rewrites another press release from the right-wing Thomas More Society in an anonymously written Nov. 4 article on a case it has previously offered biased, misleading reporting about:
Three 8th U.S. Circuit Court of Appeals judges are considering a case in which government officials facilitated sex-change treatments for a minor child against the parent's specific instructions.

Anmarie Calgaro filed suit in November 2016 after her then-minor son underwent sex-change treatment with the aid of the St. Louis County School District, St. Louis County, Fairview Health Services and Park Nicollet Health Services.

At the trial level, Judge Paul Magnuson agreed her parental rights, which remained "intact" at the time, were violated. But he dismissed the case, determining school officials and social workers did not infringe on her constitutional rights.

[...]

Calgaro is represented by the Thomas More Society, and special counsel Erick Kaardal has called her ordeal "a parent's worst nightmare."
As before, WND sticks so closely to Thomas More's talking points that it completely ignores the other side of the story. The child had been living apart from Calgaro for serveral months and was self-supporting financially while still taking classes, which meets one definiton of legal emancipation in Minnesota, and the mother had made little effort to bring the child home, contact her or even report her as a runaway before filing the lawsuit.Further, Thomas More -- and, thus, WND -- refused to acknowledge claims by the teen that her mother and stepfather were verbally and physically abusive after she came out as gay.
WND quietly acknowledges that the case is basically moot, noting that the teen was a "then-minor"; indeed, the teen is over 18 now, meaning the teen is an adult as an uncontested matter of law. Thomas More appears to be perpetuating an effectively dead case in order to push a "parental rights" argument, which seems to conveniently ignore that Calgaro effectively abandoned her child and only wanted control again as part of her objection to "sex-change treatments," not necessarily because she actually cares about the child. The gay-hating aspect seems to be one that the Thomas More Society -- and, thus, WND -- finds appealing.
Press-release journalism is probably not the way for WND to go if it wants to ever be taken seriously again.
Posted by Terry K. at 12:15 AM EST