WND's Steve Stockman Conspiracy Theory Marches Along
Topic: WorldNetDaily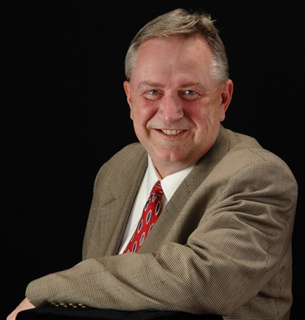 For much of this year, WorldNetDaily has been trying to pretend that Steve Stockman -- a former Texas congressman who was so close to WND that it effectively served as his PR shop -- was convicted on 23 financial crimes as part of a "Deep State" conspiracy theory.
The latest attempt at doing so is an Oct. 9 article by Rachel Alexander, a writer at the right-wing website The Stream. She beings by ranting about how "The left believes you need to destroy the innocent to achieve a socialist paradise" and cleverly invokes a WND-published book to argue that "President Barack Obama ignored terrorists such as the Boston Marathon bombers" while also claiming that "Obama called both terrorists and Republicans the same thing – extremists." Then comes the conspiracy:
If that gets you upset, as it should, you need to know how the news media buried a story regarding how the FBI and Department of Justice suborned perjury and rigged a conviction of former Rep. Steve Stockman, R-Texas. In an explosive story that's about to be released, a key witness in the trial, Ben Wetmore, lays out in detail how he was repeatedly threatened and pressured to change his testimony and asked to falsely claim he was running a spy network for Stockman. (As most liberals do, they blame others for what they are doing. Ironically, it was Hillary Clinton who hired a spy to snoop on the Trump campaign.) Wetmore was an attorney for one of the nonprofits Stockman was involved with. Prior to Trump, Stockman was on the top of Obama's enemies list. (According to former government officials, Obama kept multiple enemies lists.)

Stockman was found guilty on 23 out of 24 counts earlier this year, mostly vague crimes that can be asserted against almost anyone, like "mail fraud" and "money laundering." For example, Wells Fargo had a scandal after opening up bank accounts without customers knowing. Stockman was charged with money laundering and wire fraud for the bank's wrongful maneuver! As Josef Stalin's head of the secret police said, "Show me the man and I'll show you the crime."
Really, Rachel? "Almost anyone" can be charged with mail fraud and money laundering? Also, what Wells Fargo did was not mail fraud or money laundering; that was just plain ol' fraud against its customers. (Also, nice gratuitous Stalin reference.)
As far as the "explosive story" Alexander is breathlessly touting, no evidence of it has surfaced as of yet. Nor did she identify exactly which "former government officials" assert that "Obama kept multiple enemies lists."
Indeed, virtually none of the claims Alexander makes in her article are substantiated, and are basically all about trying to forward the paranoid "Deep State" conspiracy theory. It's telling of Alexander's lack of journalistic standards that she ends her screed with an appeal to Stockman's defense fund:
Stockman was targeted because he took on corruption within the Obama administration. He signed onto legislation to impeach then-Attorney General Eric Holder, announced his willingness to consider impeachment of President Obama, exposed Hillary Clinton's violation of the Iran sanctions and called for the arrest of the IRS' Lois Lerner for her contempt of Congress. Due to activities like this, he appeared on the Drudge Report in 2013 and 2014 more times than all of the members of the 113th Congress combined.

Some of the Deep State operatives Stockman took on are the same ones who are going after Trump. The president should pardon Stockman and let him go after those same bad actors. Many leading conservatives such as former DOJ attorney Sidney Powell, who wrote "Licensed to Lie," are calling for his pardon. Stockman will be appealing his conviction.

Congressman Stockman's colleagues warned him Obama was vindictive and not to take him on. Obama and the DOJ wanted to make an example out of Stockman. The Department of Justice is asking for a sentence of life in prison.

Steve Stockman is a true whistleblower and political prisoner. He stood up against Obama, and now we should stand with him. It's time to right a wrong and stop the destruction of political enemies of the left. Visit DefendAPatriot.com.
Alexander's piece was also published Oct. 19 at the Christian Post website -- unsubstantiated claims, paranoid rants and all. Looks like the Christian Post has the same lack of journalistic standards as WND.
Posted by Terry K. at 1:07 AM EDT