CNS Managing Editor, Donohue Split on Catholic Cardinal's Links to Sexual Abuse
Topic: CNSNews.com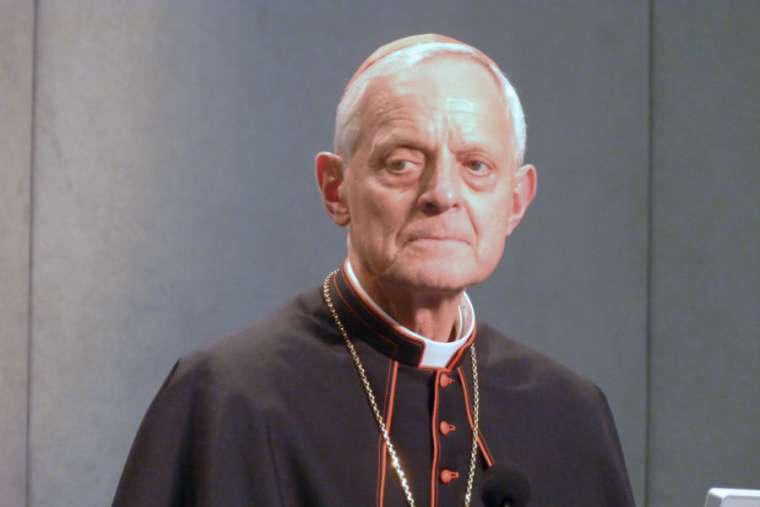 There seems to be a bit of a split between CNS managing editor Michael W. Chapman and CNS columnist (and friend of the Media Research Center) Bill Donohue of the Catholic League (where MRC chief Brent Bozell sits on the board of advisers) over Cardinal Donald Wuerl, who resigned his post as archbishop of Washington, D.C., amid questions about how he handled sexual abuse allegations against another cardinal, Theodore McCarrick, when both were in the Pittsburgh diocese.
An Oct. 12 article by Chapman highlighted Pope Francis accepting Wuerl's resignation, though he doesn't explicitly highlight the pope that appointed him to the Washington position, unlike what he did to another archbishop -- perhaps because it was Pope Benedict, beloved by conservatives like Chapman, and not Pope Francis, whom Chapman would like to tie to purportedly insufficiently Catholic behavior like not completely despising gay people.
Chapman noted that "Wuerl's name appears in the document [investigating sexual abuse among Catholic clergy in Pennsylvania] more than 200 times and the report shows that 19 abuse cases surfaced while he was Bishop of Pittsburgh. However, it also shows that in 18 of those cases he quickly removed the accused priests from ministry." He added that "Cardinal Wuerl and Cardinal McCarrick have been close friends for many years. Wuerl has been criticized over his denials that he knew anything about McCarrick's homosexual predation of seminarians, even though it reportedly was an open secret among priests in New York, New Jersey and Washington for decades." He also noted that Archbishop Carlo Maria Vigano's attack on the church for reportedly covering up for McCarrick "is also critical of Cardinal Wuerl."
Donohue, meanwhile, has staunchly defended Wuerl. In an August column published at Newsmax, he claimed that Wuerl was being "unfairly trashed," adding: I have known Cardinal Wuerl for 30 years, having first met him when I was a professor at a local Pittsburgh Catholic college, La Roche. I had the opportunity to assess his record during his first five years of service: it was meritorious, and it has only gotten better." He concluded: "Cardinal Donald Wuerl is a good man who deserves our commendation, not condemnation."
After Wuerl's resignation, CNS published a column by Donohue once again defending him, this time also attacking his fellow conservatives for calling for Wuerl's head:
Some argue that Cardinal Wuerl should be held accountable for the behavior of Theodore McCarrick, his predecessor in Washington. But Wuerl had no authority over McCarrick when he was abusing seminarians in New Jersey. Moreover, to blame Wuerl for McCarrick's refusal to abide by restrictions placed on him by Rome is similarly misplaced: No one at the Vatican ever asked Wuerl to be McCarrick's policeman.

The pressure on Wuerl to resign came partly from the left, but mostly from the right. Right-wing activist groups, along with normally level-headed conservative Catholic writers and pundits—this includes some priests—have led the way. The former are vindictive and lie with abandon. The latter approach this issue the way some in the "#MeToo" movement have acted.

[...]

He has become the scapegoat for Catholic conservative purists who are angry about the abuse scandal. Others are angry as well, but they do not approach this subject with childlike innocence. To be explicit, those who are familiar with the complex issues that the bishops have faced, and who do not insist that today's standards be used to judge decades-old cases, have a more mature understanding of the problem.

[...]

These carping conservatives love to take wide swipes at the hierarchy, patting themselves on the back for being so right. But purists are a problem in all institutions, and it matters not a whit what side they are on. Mr. Clean exists only in their heads.

Kudos to Pope Francis for being so kind to Cardinal Donald Wuerl.
Apparently, if you're Donohue's buddy, he gives you a pass on your questionable behavior.
Posted by Terry K. at 1:21 AM EDT