WND's Zumwalt Pretends That Flynn Pleaded Guilty To Something He Didn't Do
Topic: WorldNetDaily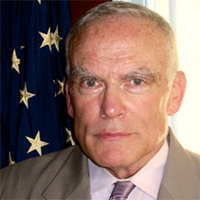 James Zumwalt makes a valiant effort in his Sept. 12 WorldNetDaily column to paint Michael Flynn as an innocent victim of the Robert Mueller prosecution machine:
Probably next to be sentenced will be an American hero – Lt. Gen. Michael Flynn – who briefly served as President Donald Trump's national security adviser before getting caught up in Mueller's witch hunt. Mueller's team manipulated Flynn in hopes he would become a lynchpin into proving collusion. His team was wrong. Charged with lying to the FBI, Flynn, ironically, was basically forced to lie about having lied as investigators simply would not accept the truth.

Flynn's prosecution or, more appropriately, his persecution, was reminiscent of that suffered by French military officer Alfred Dreyfus over a century ago. Wrongly convicted of treason – largely due to his Jewish heritage – he was sentenced to life in prison in 1894. It was a sad outcome for an honorable patriot who found himself caught up in the political influences of the day. While Dreyfus had truth on his side, it mattered little for those for whom truth was immaterial.

While a noticeable difference between Dreyfus and Flynn is that the former always asserted his innocence and the latter admitted guilt, numerous pressures plagued Flynn. These were pressures he could only escape by lying about lying.

It should be kept in mind the pressures to which Flynn was subjected were applied by those to whom truth, even as a matter of law, need not be considered. Few people realize what a special counsel's investigative powers allow. He enjoys tremendous flexibility in charging a witness with lying during an investigation. Where two people tell two different stories, making it difficult to determine which version is true, this poses no dilemma to a special counsel, who can choose whom to charge and whom not to. The obvious tendency here is to select the bigger fish to so charge in hopes of manipulating a witness in furtherance of the investigation's main focus. Thus, the power is exercised as part of a ploy to obtain leverage over a party powerless to stop an investigator's steamroller.

It was this trap that ensnared Flynn. Having found someone telling a story contrary to Flynn's, Mueller could accuse the general of lying. We need then to understand the pressures Flynn was under.
Zumwalt's revisionism is endemic among right-wingers who are seizing on claims that some investigators didn't think Flynn lied intentionally. But Zumwalt ignores that Flynn was being investigated on other charges of making false statements, particulaly regarding his lobbying for Turkey. In his plea agreement, Flynn pleged to cooperate with Mueller in exchange for the rest of the charges against him being dropped.
Nevertheless, Zumwalt continued to insist that Flynn "was forced to lie about having told the truth" and rant further about the "slash-and-burn" tactics of the Muller investigation "destroying the careers of honorable men, like Flynn."
Posted by Terry K. at 1:11 AM EDT