WND Doubles Down on Steve Stockman Conspiracy Theory
Topic: WorldNetDaily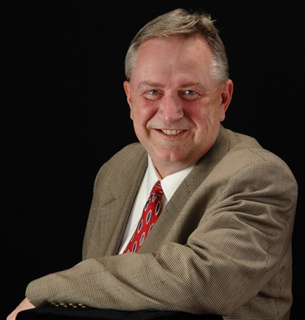 A couple months back, we highlighted how WorldNetDaily has decided to frame the conviction of Steve Stockman -- a former Texas congressman who was so close to WND that it effectively served as his PR shop -- on 23 financial crimes as a "Deep State" conspiracy theory. Well, WND is doubling down on the conspiracy.
The headline of an anonymously written Aug. 19 WND article claims that Stockman was guilty of nothing more than "sloppy bookkeeping." Sotckman has a supporter in Sidney Powell, who recently appeared on Fox News to bizarrely claim that former Trump lawyer Michael Cohen's guilty plea on numerous offenses "doesn't even mean that Michael Cohen is guilty."
Naturally, as the "sloppy bookkeeping" claim indicates, WND whitewashes what Stockman actually did:
A significant portion of the criminal indictment focuses on this time frame, charging that Stockman used funds donated to the Center for the American Future, a non-profit set up by an associate, to benefit his political campaign. The Center sent out a newspaper-like mailing to prospective voters contrasting the policy positions of Cornyn and Stockman, but the former lawmaker's legal defense team argued it did not expressly advocate for him and therefore did not violate FEC law.
In fact, Stockman was accused of, among other things, spending that money for a slew of oddball personal expenses, including tanning salon visits, a new dishwasher and dolphin boat rides. The article also frames misuse of money donated to a Stockman-run charity called Life Without Limits as a "straw donor" issue "similar to ones brought against conservative filmmaker Dinesh D'Souza in 2014." In fact, prosecutors said a $350,000 donation to Life Without Limits was diverted to Stockman and two aides, who later pleaded guilty and testified against Stockman; none of the money went for its intended purpose of a "Freedom House" meeting facility for the group.
WND also uncritially quoted Powell complaining that Stockman being imprisoned while awaiting sentencing "is a further outrage calculated to impede his ability to appeal and to break him." In fact, Stockman was deemed to be a flight risk, in part because he uses Bitcoin and burner phones and helped an aide avoid FBI detection for years in Egypt, as well as having government contacts in Egypt, the Republic of the Congo and South Sudan.
The article concludes by quoting Stockman's wife calling her husband a "political prisoner" and WND editor Joseph Farah suggested Stockman was targeted because he tried to "defeat the Deep State" in his brief stints as a congressman.
Such dishonest, conspiracy-obsessed reporting does not raise confidence in WND's reporting, casting further doubt on any case Farah and Co. have to offer that it deserves to live.
Posted by Terry K. at 1:52 AM EDT