MRC Selectively Decides When Context Matters
Topic: Media Research Center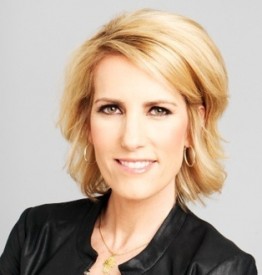 The Media Research Center's Brad Wilmouth went off on people in the media he said were "smearing Fox News host Laura Ingraham as someone who uses her show to promote 'racist' and 'white supremacist' views as they reacted to a commentary she gave on The Ingraham Angle show in which she advocated for merit-based immigration and lamented 'massive demographic' changes." Wilmouth further huffed:
As the various hosts showed skepticism that she was telling the truth in her clarification, they all neglected to inform viewers that even in her original monologue from Wednesday, August 8, she declared that "it's not about race or ethnicity" and quoted President Donald Trump's assertion that "merit-based legal immigration is fantastic."

Instead, it appeared that none of the hosts who were so eager to weigh in and condemn the FNC host could be bothered to actually watch her 13-minute commentary, instead relying on one 30-second clip in which she referred to demographic changes and "in some cases, legal immigration" being a problem.
So context matters, huh? That's usually not the argument the MRC makes when ignoring context advances its right-wing agenda.
For instance, the MRC's Tim Graham recently assailed a PolitiFact fact-check on a Republican challenger to "ultraliberal Sen. Tammy Baldwin of Wisconsin" claiming that she "opposed displaying the flag and reciting the Pledge of Allegiance or singing the National Anthem in our classrooms,"calling it "mostly false" because the claim ignores the context that the bill in question was narrowly tailored and never made it into law: Graham insisted the claim was true on its face, whining: "The website doesn't call itself PolitiContext. It claims to be a Fact Checker."
Thus, the MRC continues its hypocritical stance on whether context matters.
Posted by Terry K. at 8:44 PM EDT