Farah's Book Update: Less Begging for Money, More Conspiracy-Mongering
Topic: WorldNetDaily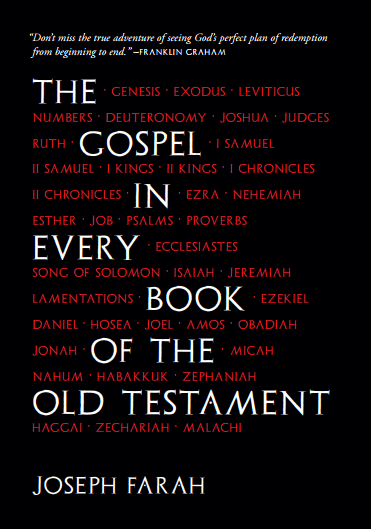 As the print publication date nears for WorldNetDaily editor Joseph Farah's religious book -- for which Farah and WND have spent months begging for money to finance a massive initial print run without demonstrating a need for one or explaining why it can't get a loan to finance such a print run if the demand is genuinely there -- WND is backing off the begging aspect, albeit without saying anything about whether it met its $400,000 fundraising goal.
It has, however, fallen back on the old WND trope of manufacturing conspiracies against the book.
In July, it got some mileage out of what it portray as a "top 500 reviewer" at Amazon seeing his reviews deleted "weeks" after he posted a "5-star rave" of Farah's book. Needless to say, Farah rushed to find a conspiracy here by ranting about the "Internet Cartel":
"There's something very strange happening at Amazon," said Farah. "I do not believe this is some innocent misunderstanding or glitch. There's a pattern developing here, and I believe it is associated with Amazon's partnership with the Southern Poverty Law Center, a stridently anti-Christian, anti-conservative, anti-Farah, leftist extremist organization that not only provides content guidance to Amazon, but also to Google, Facebook, YouTube and Twitter – in other words, the entire Internet Cartel that is imposing its own cultural, spiritual and political worldview on online communications. This is just the latest example of many."
WND then went on to reproduce, "at WND's request," the lengthy "5-star rave" about Farah's book, in which he exclaims that "Joseph Farah's exploration of the Gospel in Every Book of the Old Testament is a tour de force in Yahweh's 'good news', His redemptive plan for mankind." WND then included a conspiratorial plea for money: "Support 'The Gospel in Every Book of the Old Testament' before it is aborted and sabotaged by the increasingly hostile and anti-Christian Internet Cartel." That's an ironic claim for a book whose digital edition WND touted as being available "exclusively on Amazon Kindle."
Amazon ultimately reinstated the reviewer, but it apparently wouldn't repost the review of Farah's book -- which, of course, WND portrayed as a punishment of Farah.
This episode was followed by a July 22 column from Farah complaining that the new Museum of the Bible in Washington, D.C., won't stock his book despite it being, "as some others had suggested, a 'breakthrough Bible book,' in that it systematically searched out the Good News message of redemption and restoration that I had found so prevalent in many of the books, but also in all 39 of the Hebrew Scriptures." Farah is being disingenous here; the URL "breakthroughbiblebook.com" -- a domain owned by WND -- redirects to the page selling the book at WND's online store. In other words, it's not "some others" calling his book a "breakthrough Bible book"; it's the author and the website he runs.
Farah wrote that he eventually discovered that the museum rejected his book because its mission did not involve evangelism or apologetics. Needless to say, Farah complained:
How, I wondered, could you adequately and thoroughly create and maintain the massive institution that is the Bible Museum without the evangelistic nature of the Bible itself, which is God's inspired Word to His people?

There was some specific verbiage in the rejection letter that also struck me: "The books that we carry tend to be more on the historical and factual side of the spectrum."

My book is just that. It's just the facts – using almost entirely the Bible and what it actually says in the text itself. In that sense, it is as historical and factual as a book can be.

Yes, I am disappointed that my book will not be available at the Museum of the Bible.

More importantly, though, I'm disappointed in the reason.
Of course, any assertion by Farah that he's interested in "just the facts" is suspect, given WND's history of publishing fake news. The folks at the museum probably know that history as well -- and the author's background may be another reason Farah's book is not getting the traction he thinks it deserves.
Posted by Terry K. at 1:18 AM EDT