WND Buys Into Fake-News #WalkAway Campaign
Topic: WorldNetDaily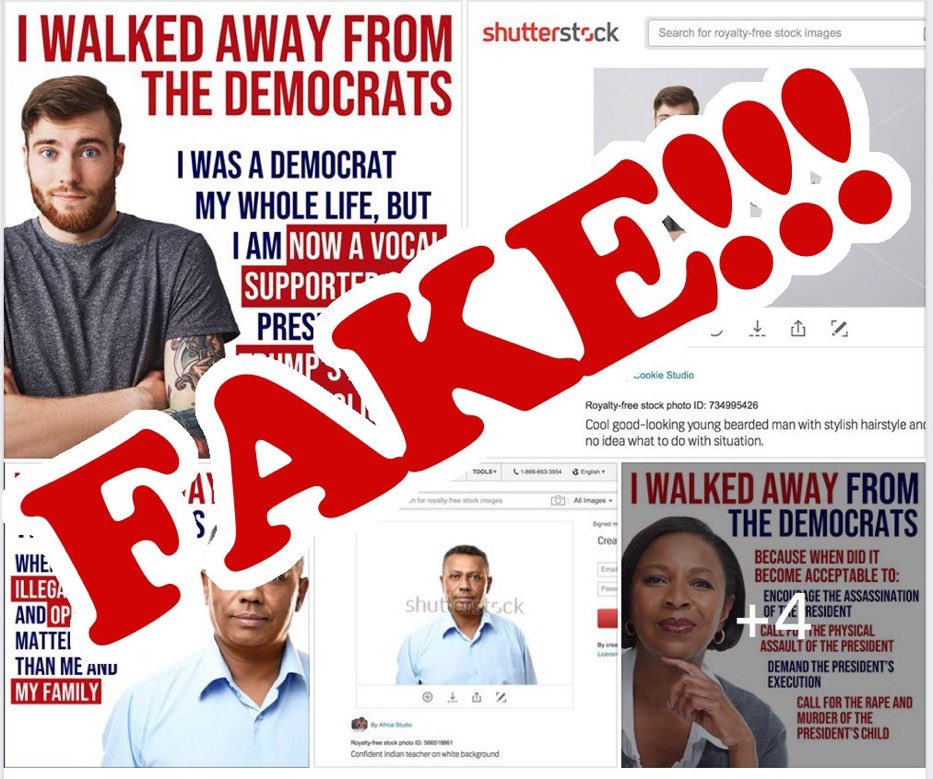 An anonymous WorldNetDaily writer enthused in a June 29 article:
It's "intolerant, inflexible, illogical, hateful, misguided, ill-informed, un-American, hypocritical, menacing, callous, ignorant, narrow-minded and at times blatantly fascistic," says a new political activist who has created a campaign online to oppose a party that he says he's leaving.

Naturally, he was a silver-spoon-in-mouth Republican, with corporate executive parents and privilege from morning until night, and he's fed up, right?

Well. No.

He's leaving liberalism and the Democrats.

His video is titled "#WalkAway Campaign – Why I left liberalism & the Democratic Party" and is one of those must-see projects.

Brandon Straka explains he's, "for years," watched as the "left has devolved" into that list of negatives above.

So now it's over.

He's online at Facebook and other social media sites and his campaign is moving in viral leaps and bounds.
Like most things too good to fact-check -- and the latest in the pile of fake news WND has promoted -- the #WalkAway campaign turns out to be a bit on the bogus side.
As the Washington Post reports, a significant portion of those "viral leaps and bounds" were apparently artificially generated by Twitter bots, not real people. And one of themost heavily retweeted #WalkAway tweets is itself apparently fake, with a profile image stolen from a book about making money in penny stocks. And later #WalkAway images simply use stock photos of people and not actual humans who actually are members of the movement.
Even the WND article promoted a tweet that doesn't sound like an actual American human, with the Twitter handle @Zealandian and the name "52-75-73-6b-69," which sure sounds like a Russian bot to us.
All that shadiness, however, didn't keep WND columnist Patrice Lewis from promoting the alleged movement in her July 13 column. She insists it's a real thing and attacks anyone who points out otherwise:
Unable to accept the idea that people loath their hateful message, the left is denying anyone is leaving. FrontPage Magazine notes, "The paranoid leftists at hate site Salon.com claim #WalkAway is a Russian-operated misinformation campaign. Bob Cesca writes that #WalkAway 'is a likely Kremlin operation' that is fueled by 'online trolls.' It is a myth that 'real-life Democrats [are] leaving the party in disgust[.]'" Huffington Post makes a similar claim. The Washington Post redefines the definition of "viral."
That FrontPageMag article is written by the dickish Matthew Vadum, so it too is of dubious descent.
If WND bothered to actually do some basic fact-checking, it wouldn't have to publish so much fake news.
Posted by Terry K. at 3:24 AM EDT