CNS' Double Standard on Forgotten Meetings In The Trump-Russia Probe
Topic: CNSNews.com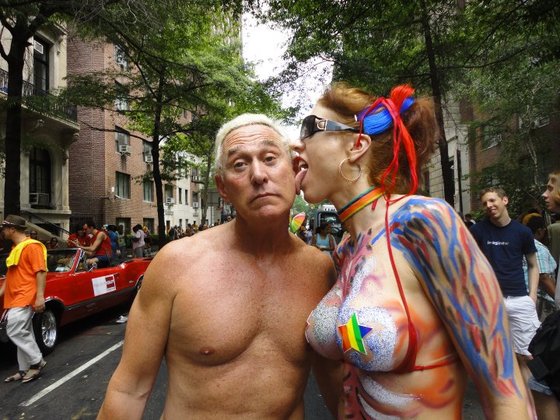 CNSNews.com editor in chief Terry Jeffrey wrote disdainfully and at length in a June 18 article about how "then-FBI Deputy Director Andy McCabe said he did "not recall" whether he was at an August 2016 meeting allegedly held in his own office--that included his then-counsel Lisa Page and then-FBI Deputy Assistant Director Peter Strzok--in which Page, according to a text message by Strzok, argued "there's no way he [Trump] gets elected."
Jeffrey followed that up two days later with a column with even more lengthy disdain: "The report on the FBI investigation of Hillary Clinton's email scandal that the Office of the Inspector General of the Department of Justice released last week makes one thing clear: Top FBI officials involved in both that investigation and the Russian collusion investigation have bad memories."
By contrast, when the memory lapse was on the side of those whose ideology Jeffrey and CNS shares, they're much more sympathetic. Note the substantial change in town in this article by Susan Jones, which appeared on the same day as Jeffrey's article about McCabe:
The Washington Post on Sunday published a story about longtime Trump associate Roger Stone recalling a May 2016 meeting with a man calling himself Henry Greenberg -- a man with a heavy Russian accent who offered Stone money in exchange for political dirt on Hillary Clinton.

Stone, appearing on C-SPAN's "Washington Journal" on Sunday, said he didn't remember the 20-minute exchange "because it was so ridiculous," but he now believes it was an FBI sting operation:

[...]

Stone said he didn't remember the meeting until the Office of Special Counsel raised the issue with [Trump campaign official Michael] Caputo, and Caputo then reminded him.

Stone said Greenberg showed up "wearing a MAGA hat and a Trump t-shirt. He makes this offer, I decline, nothing inappropriate happened here, and I have now refreshed my memory and informed the committee."
Meanwhile, an actual news outlet reported that Stone and Caputo had repeatedly denied any such meeting in the past, making their sudden refreshed memory -- which Jones uncritically portrays as undisputed fact -- rather suspect. (Jones didn't mention Stone's previous denials nor his sleaziness.) Jeffrey, meanwhile, put the worst possible spin on unrecalled meetings based on pure speculation.
Funny how a sleaze like Stone gets the benefit of the doubt from CNS, while a top FBI official is presumed guilty in order to fit the pro-Trump editorial agenda.
Posted by Terry K. at 10:35 PM EDT
Updated: Tuesday, June 26, 2018 10:35 PM EDT