Newsmax Image Rehab Project Bolling Gets A New Job
Topic: Newsmax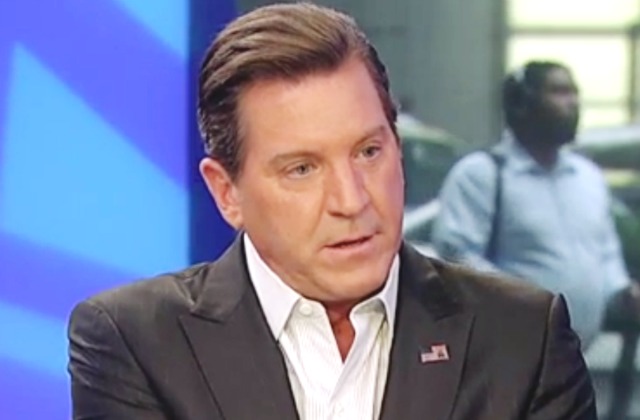 The heavy lifting for Newsmax for the Eric Bolling image rehab project is apparently over, as the credibly accused sexual harasser scored a new show at right-wing CRTV, with his regular appearances on Newsmax TV drying up around the time his new job started. But that doesn't mean Newsmax won't have him around on occasion -- after all, its image rehab for Bolling is arguably a success.
A June 8 article by Todd Beamon touted Bolling's recent Newsmax TV appearance, in which he dubiously advocated that President Trump "should break all existing multi-lateral trade agreements and negotiate new accords with individual nations." Beamon weirdly described Bolling only as an "author" -- not "a credibly accused sexual harasser who left Fox News in disgrace" or even a host on a competing right-wing media outlet.
Then, a June 19 article promoting Newsmax's "Troopathon" fundraiser listed Bolling among the "amazing array of guests" taking part. The list also included Bill O'Reilly -- another Newsmax image rehab project -- and a host of other right-wingers ... and fake-news purveyor Jack Posobiec.
It's difficult for Newsmax to present itself as credible when it's trying to whitewash credibly accused sexual harassers and associating with right-wing nutjobs.
Posted by Terry K. at 8:50 PM EDT