NewsBusters Blogger Oblivious To Fact His Fellow Bloggers Root For NY Times' Demise
Topic: NewsBusters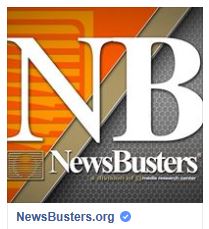 Randy Hall complains in a May 26 NewsBusters post that "wildly liberal" New York City Mayor Bill De Blasio said he "will not shed a tear" if the conservataive New York Post goes out of business. Hall added: "It's always refreshing when liberals join conservatives in having an adversarial relationship with those in the press. Of course, the Democrats often hope their enemies go under while Republicans don't take such a hostile view of their adversaries."
First: As we've noted, if the Post were subject to the normal laws of supply and demand, the Post would have gone out of business years ago. It has lost money for decades and stays in business only becasuse its owner, Rupert Murdoch and News Corp. (also owner of Fox News) wants a New York newspaper presence.
Second: Hall has apparently not been reading the website that publishes him. The MRC enjoys rooting for media outlets it doesn't like to go out of business. For example, here's how it cheers for the failure of that other NYC paper, the New York Times:
Of course, the Times survived that financial crisis and is now a money-maker, remained influential, and its stock is doing fine -- much to the chagrin of NewsBusters and its Media Research Center parent. Perhaps Hall should be a little more attentive.
Posted by Terry K. at 4:05 PM EDT