WND Columnist Pushes Lies About Margaret Sanger, Planned Parenthood
Topic: WorldNetDaily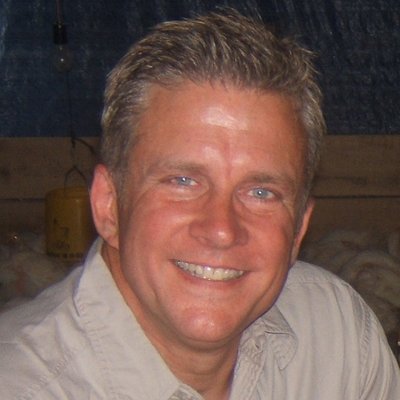 David Ruzicka's May 17 WorldNetDaily column is dedicated ot attacking Kamala Harris for a couple of reasons. The first is calling waterboarding torture and thus immoral; Ruzicka claimed that "Her torture definition could've come straight from the pages of '1984'" and that "Kamala wouldn't know morality or torture if it hit her in the face."
He further huffed:
But, waterboarding as practiced by the American CIA and military is not torture. Proof? It was done on our soldiers until 2007 to teach them how to survive capture. Fox News reporter Steve Harrigan underwent waterboarding in 2009 as a demonstration of the process. Yes. Among Fox News' many crimes against humanity, they WATERBOARD THEIR REPORTERS!

I can't find a single instance of any leftist getting upset about a Fox News reporter or our military being tortured. Of course, they do hate Fox News more than terrorists. Silly me. Probably celebrated Harrigan's waterboarding.

The only thing tortured here is the definition of the word, "torture."

U.S. waterboarding isn't torture, and it isn't immoral. As done by the U.S. it's a very moral way to get information from a murderous wretch to save innocent life. The terrorist isn't physically harmed at all! That seems humane in the extreme!
So, waterboarding isn't torture when Americans do it -- which is itself a very tortured definition of it. Also, Harrigan was pretty much the only journalist who underwent waterboarding for reporting purposes who thought it wasn't torture. Oh, and a Senate committee found that waterboarding didn't work in trying to gain accurate information.
Ruzicka also attacked Harris' support for Planned Parenthood, claming that the group's "founder, Margaret Sanger, said, 'Colored people are like human weeds and are to be exterminated'" In fact, Sanger said no such thing.
Ruzicka also claimed that Planned Parenthood "puts 79 percent of its clinics in minority neighborhoods (let that sink in) to carry out Sanger's vision of exterminating black people." This isn't true either; as we documented, the claim -- from an anti-abortion group -- actually stated that 70 percent of clinics were "in or near" minority neighborhoods, with the exceedingly generous definition of "near" being a two-mile radius.
That's a lot of falsehoods and misleading information coming from a man who claims to be a Christian pastor.
Posted by Terry K. at 12:45 AM EDT