WND Claims Christian School Was 'Banned By City' (It Wasn't)
Topic: WorldNetDaily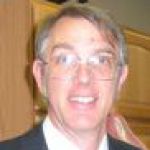 Under the screaming headline "Christian school banned by city and Supremes let it happen," WorldNetDaily's Bob Unruh huffs:
The U.S. Supreme Court refused to hear a case in which a Michigan township changed its zoning laws to prevent a Christian school from entering the community.

"This is a deeply disappointing decision, not only because of what it means for our clients, but because it will embolden other cities and towns across the country to keep religious organizations from contributing to their community," said Hiram Sasser, general counsel to First Liberty, which represents Livingston Christian Schoolin the case against Genoa Charter Township.

"We are extremely disappointed the Supreme Court will allow this terrible precedent to stand."

[...]

The case developed in 2016 when Livingston found a new location on the property of Brighton Church of the Nazarene.

The local planning commission approved the plan, the community supported it and even experts summoned by the township were in favor.

Then the town council rejected the application.

First Liberty said at the time the township "threatened the survival of the school as a religious institution because, as the record demonstrates, the school has no viable alternative location."

Sasser said the city refused to let the Christian school move to the church "or, for that matter, anywhere else in town" despite the fact "federal law expressly prohibits the government using zoning laws to keep religious institutions out of their town."
Unruh doesn't explain to his readers that First Liberty's argument is effectively bogus. As we explained when WND first pushed this case, the school was never "banned" from the city; it had other options for a location, and it had been utilizing them while this bogus case wound through the court system.
Indeed, the entire lawsuit is actualy completely moot -- another thing Unruh failed to report -- because the school submitted an amended plan for the Nazarene site last fall and the township approved it. So it has its site after all, and school and its right-wing legal team wasted taxpayer time and money -- $100,000 of township money, by one estimate -- trying to falsely turn a zoning dispute into a religious freedom case, presumably in an attempt to raise money for First Liberty.
And because Unruh and WND care nothing about the journalistic principle of telling both sides of the story, they have effectively published a press release for First Liberty. Which means the fake news at WND hasn't stopped.
Posted by Terry K. at 6:06 PM EDT