MRC Cheers 'Chappaquiddick' Film for Bashing Kennedys, Hides How It's Flopping At Box Office
Topic: Media Research Center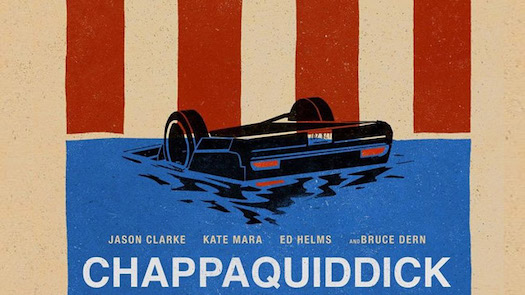 The Media Research Center has long had an obsession with hating the Kennedy political dynasty -- so much so that it falsely attacks columnist Charles Pierce for a cutting remark about Ted Kennedy and Chappaquiddick that it wrongly interprets as praise for him.
So when news broke of a film that purports to tell the unvarnised truth about what happened at Chappaquiddick -- and, more importantly, make Ted Kennedy look bad -- the MRC was so giddy, it served as an unpaid (?) PR agent for the film.
In December, P.J. Gladnick cheered the trailer of the film for adhering to the Kennedy-hate that is right-wing orthodoxy: "If anybody feared that the upcoming Chappaquiddick movie would be a whitewash of Ted Kennedy, the recently released trailer should disabuse them of that notion."
Promotion of the film ramped up as its release date moved closer, led by Scott Whitlock:
One thing you won't read about at the MRC: How nobody wants to actually see this film.
In its opening weekend, "Chappaquiddick" made a paltry $5.7 million despite appearing on more than 1,500 screens. At that rate, it's highly unlikely to make back its production budget, despite it not being publicly disclosed.
That didn't keep MRC "news" division CNSNews.com from trying to spin away this dismal performance. Craig Bannister found someone who predicted the film would make only $2 million in its opening weekend, so he laughably proclaimed that it "far surpassed box office predictions."
In its second weekend, "Chappaquiddick" saw its box office drop by about half. The MRC hasn't mentioned a thing about that.
Posted by Terry K. at 2:56 PM EDT