WND Tries to Downplay Austin Bomber's Homeschooling Link
Topic: WorldNetDaily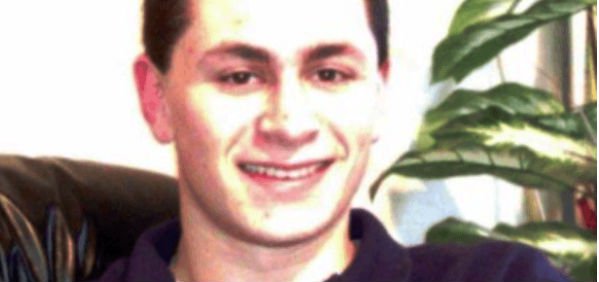 We've previously noted WorldNetDaily's disparate treatement of perpetrators of terrorism: quick to blame religion when the perpetrator is or perceived to be Muslim, but refraining from assigning motives when the shooter is white.
WND's Art Moore did that again in a March 21 article on Mark Conditt, believed to the perpetrator of a string of bombing attacks in the Austin, Texas, area. But not only was Conditt white, he was homeschooled -- and WND is such a proponent of homeschooling that doing so is almost a prerequisite for working there (not that it's hiring anyone right now due to its financial crisis, of course).
Moore soft-pedals Conditt's homeschooling ties and makes sure to frame him as a man who was merely in "darkness":
"Devastated" and "broken" relatives of suspected Austin bomber Mark Anthony Conditt expressed shock that he was behind the deadly attacks over the past three weeks, saying they had "no idea of the darkness" he was in.

[...]

Neighbors have told reporters the Conditts were a "godly" Christian family that homeschooled their four children and held Bible studies in their home. They described Mark Conditt as a quiet, polite, "nerdy" boy who was not violent.

Early Wednesday, FBI and law-enforcement officials told reporters they still do not have a motive for the series of four attacks that still has the entire community on edge, with warnings of the possibility that explosive parcels are still in circulation. Conditt is believed to be responsible for six bombs that killed at least two people and wounded five.

But at a news conference late Wednesday, Austin Police Chief Brian Manley said Conditt recorded a 25-minute-long "confession" to his crimes on his phone, which was found in his possession after his confrontation with police. In the recording, he described creating seven devices, including one he blew up to kill himself "with a level of specificity," including their differences, Manley said.

The police chief said the suspect did not mention "anything about terrorism, nor does he mention anything about hate.

The message, Manley said, is "the outcry of a very challenged young man talking about challenges in his personal life."
Toward the end of the article, though, Moore did hint at a possible dark side to Conditt's homeschooling:
The Houston Chronicle spoke with a man it did not name who worked with Conditt's father and spent time at the family's home.

He described the Conditts as a "very conservative" and "loving" family didn't want their children to see "the bad stuff in society."

"It was a very 'us versus them' type of household," he said. "I'm guessing that was a catalyst that led Mark to believe what he thought."

The man said he regularly attended get-togethers at the Conditt home he said were "not a cult" but may have been mistaken for one.

"They were always mentoring us on how to raise our family and how to be good parents to our kids in the society they lived in," he told the Houston paper.

"They were always trying to help people achieve more, as long as it fell in line with what they believed in."
This is the only "news" story WND has done on Conditt, and no opinion column has yet been dedicated to him. Apparently, a homeschooled terrorist is much harder to demagogue than a Muslim one.
Posted by Terry K. at 3:32 PM EDT