WND's Kupelian Attacks Study Showing Antidepressants Work
Topic: WorldNetDaily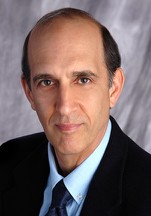 For years, WorldNetDaily managing editor David Kupelian has been saging a Scientology-esque battle against antidepressants, in part by citing anecdotal evidence of people who commit mass murder having taken them (but never offering any proof of a direct relationship between the two). He has insisted that all these "troubled souls" are actually in need of "the light of God to come into them and shine on their conflicts and untangle their mess."
His latest attempt is a March 11 column attacking a large-scale meta-analysis of research concluding that antidepressants do, in fact, work. First, he downplays the results and portrays them as bought and paid for nby the pharmeceutical industry:
To all appearances, the Oxford University study is indeed impressive – a broad meta-analysis of 522 randomized controlled trials spanning almost four decades and involving 21 different antidepressants. Its 18 authors represent not only Oxford's psychiatric community, but also one or two experts each from France, Germany, Switzerland and the U.S. – plus seven from Japan. (Why seven? Consider that while antidepressant use has risen dramatically throughout the developed world, Japan lags far behind, even though depression has been called Japan's "greatest public health issue" and suicide is sky high there.)

But beyond all the press hoopla, what does the new Oxford study actually conclude? Drum roll.

In the researchers' own words, their study confirms: "All antidepressants were more efficacious than placebo in adults with major depressive disorder."

That's it. The much-heralded study simply purports to finally demonstrate that antidepressant drugs – which pharmaceutical companies, marketing firms, primetime TV commercials and the entire medical-psychiatric-mental health establishment have successfully coaxed literally tens of millions of people to depend on – actually work somewhat better than placebos, which is to say, better than nothing. Of the 21 antidepressants included in the massive data review, some were found to work just marginally better and some considerably better than sugar pills.
Kupelian glosses over the fact that, according to the article to which he links regarding Japan's low use of antidepressants, the key reason for that low use is societal stigma against seeking help for depression.
Kupelian rants about how "The establishment media, notoriously lazy and reflexively pro-drug (who knows if that's because pharmaceutical companies are huge sponsors of news?) rarely ask the right questions" and raises the issue of side effects -- which is an issue to some extent but it ignores the larger fact that newer classes of antidepressants have much less severe side effects than previous generation, which is one key reason behind their growing use.
Then, Kupelian dredges up an alarmist doctor he presents as "internationally respected psychiatrist, psycho-pharmacologist and author of 20 books, including 'Pharmageddon.'" In fact, he's an alarmist who thinks every drug approved after 1990 has potential late side effects. But alarmism is what Kupelian wants, and Healy delivers by falsely trashing the Oxford study:
Based in the U.K., Healy didn't hold back when I asked him for his most candid assessment of the Oxford study. In fact, he pretty much ripped it to shreds.

"This paper is junk," he began, saying it "is based on ghostwritten papers with no access to the data."

"No one," he said, "not the regulators such as MHRA [Medicines and Healthcare products Regulatory Agency, Britain's version of the Food and Drug Administration] or FDA, have had access. Few if any of the notional authors of the papers will have had access, and none of them can let me or any independent experts have access."
Healy is lying. In fact, the Oxford study's supplementary appendix lists all 522 studies used in the meta-analysis, many of which have listed authors.
Healy and Kupelian then cite how one pharmaceutical company was fined for "promoting its best-selling antidepressants for unapproved uses," which does not disprove the effectiveness of antidepressants used as intended.
Finally, Kupelian brought up the case of Colorado theater shooter James Holmes: "Healy was brought in by the defense as an expert witness in the case. Although ultimately not called to testify during the trial, Healy later told the BBC that – having interviewed Holmes in prison and carefully reviewed his mental history and the specific antidepressant and dosage he was taking at the time: 'These killings would never have happened had it not been for the medication James Holmes had been prescribed.'"
The real reason Healy didn't take the stand is probably that his testimony would have been picked apart because he has presented him as clearly biased against antidepressants to the point that he will mislead about them, in addition to it not being scientific proof of a correlation equaling causation.
But telling the full truth is not what Kupelian is interested in.
Posted by Terry K. at 6:25 PM EDT