WND Denounces Farrakhan's Anti-Semitism, But Still Won't Publicly Comment On The Anti-Semitic Author It Published
Topic: WorldNetDaily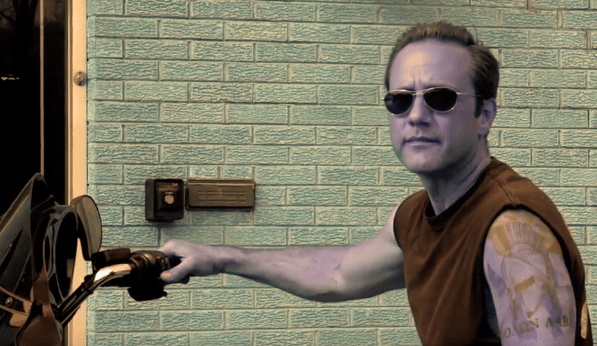 WorldNetDaily was in high dudgeon in an anonymously written March 8 article:
Conservatives say Twitter's continued allowance of tweets such as this is damning evidence of a striking double standard at the social-media network over what it considers "hate speech."

The social-media network verifies the account of anti-Semitic, anti-white Nation of Islam minister Louis Farrakhan with a coveted blue checkmark while simultaneously blacklisting and censoring several high-profile conservatives. Farrakhan is known for blaming Jews for the Sept. 11, 2001, terror attacks, declaring that white people "deserve to die" and heaping praise on Adolf Hitler. As WND reported, Farrakhan has called for black Americans to "rise up" and overthrow their white oppressors.

Just before Farrakhan's tweet blaming the Jews for controlling the FBI and blocking black advancement, Farrakhan had tweeted: "What have I done to make Jewish people hate me?" His tweets were accompanied by videos of his speeches to Nation of Islam supporters during which he made several anti-Semitic remarks. Farrakhan's speech was attended by Women's March co-president Tamika D. Mallory, who has refused to denounce his anti-Semitic remarks.

Twitter continues to allow Farrakhan's rhetoric while taking action against other users for far less inflammatory posts.
But WND has its own double standard to contend with. As we've documented, WND last year published a book, "Wage the Battle," by Wisconsin Republican congressional candidate Paul Nehlen. When Nehlen's public rhetoric turned anti-Semitic and white nationalist a few months after the book came out, WND slowly stopped promoting him and his book and eventually removed his book from the WND online store (as well as the anti-Muslim film he made, "Hijrah") and wiped him and his book from WND Books website -- but it has never made a public statement about Nehlen, whether it was aware of his extreme views before agreeing to publish a book by him, or whether it has pulled Nehlen's book from the marketplace.
In the three weeks since we last wrote about Nehlen, WND still hasn't issued a public statement regarding its relationship with him and his book. And Amazon is still selling new copies of the book, which indicates that WND has not withdrawn it.
WND seems to want the fact that it published a book by an anti-Semitic white nationalist to simply fade away without any consequences. But it forgets that we're watching.
Posted by Terry K. at 12:44 AM EDT