Shocker: WND Actually Discloses Sponsored Content
Topic: WorldNetDaily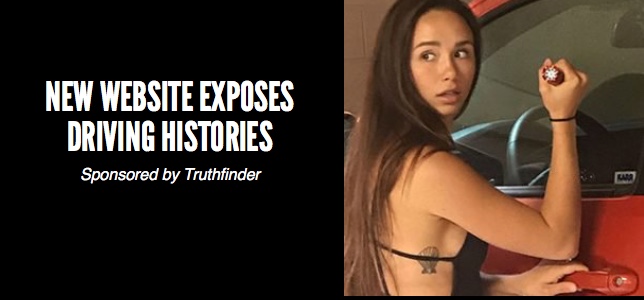 This may be the first time we've seen this at WorldNetDaily: a "news" article that's sponsored content actually labeled as such.
A Feb. 17 item presented in "news" format -- which appeared in the front-page carousel that day -- is an ad for something called TruthFinder, which claims that it "lets you review anyone's driving records" and "can also tell you if someone's been arrested! It can also uncover personal details, contact information, relatives, and hidden assets." What'sunusual about this is the disclosure: The kicker headline states that it's "sponsored content," and the subhead reads, "Sponsored by TruthFinder."
This is a rarity. WND has published dozens of "news" articles over the years that were thinly disguised promotions for the authors WND's book division has published. And a December article promoted a book published by WND's self-publishing division, World Ahead Press, in which the author pays WND to print and market the book -- meaning that this article was sponsored content as well.
It's a sign of how bad WND's financial condition is that it agreed to do this.
Posted by Terry K. at 9:29 PM EST