CNS Tries, Fails To Blame 'Sanctuary Cities' For Homeless Crisis
Topic: CNSNews.com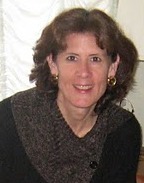 CNSNews.com reporter Susan Jones' attempt to be a stenographer for the Trump administration goes a little awry in a Dec. 7 article:
On a single night in January 2017, more than half a million people -- 553,742 of them -- were homeless, based on the the government's national estimate.

That's an increase of 0.7 percent from January 2016, and the Department of Housing and Urban Development says the increase is largely attributed to the jump in unsheltered homeless people in larger cities in the West Coast (some of them sanctuary cities, by the way).
Jones' reference to "sanctuary cities" is apropos of nothing. The HUD press release from which Jones takes her article makes no reference to "sanctuary cities"-- let alone to immigration -- and Jones offers no proof to support her claim that immigration and "sanctuary cities" are contributing to the homeless problem in America.
(Jones loves to make snarky, snide parenthetical asides in her purported "news" articles.)
Posted by Terry K. at 6:29 PM EST